Today, VMware released the 1.5 public beta of the Log Insight product, which can be downloaded when you sign up for an account here. All of the enhancements available as part of Log Insight 1.5 TP2 are also available as part of the public beta. To learn more about the enhancements in Log Insight 1.5 TP2, see this post: Announcing Log Insight 1.5 TP2. I would like to highlight some of the changes since 1.5 TP2.

System Monitor
The System Monitor page replaced the Health page in Log Insight 1.5 TP2. In addition, the System Info tab was replaced with the Resources tab. In the beta version, the visual representation of the system resources on the Resources tab has been enhanced and now features live charts.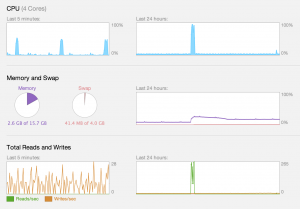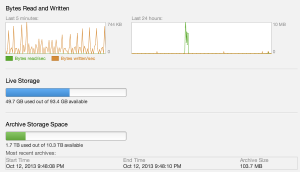 Authentication
Log Insight 1.5 TP2 introduced a new authentication section that featured Active Directory support. Now the Active Directory configuration supports a binding user for adding new users and groups. In addition, SSL domain controllers are now supported.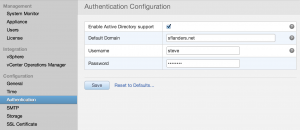 Dynamic Constraints
Log Insight 1.5 Beta allows for any field to be added to any query whether or not it has appeared in the result list. To do this, add a constraint and select the first drop-down. From here, all fields are listed and can be searched for using the new search bar. Once a field has been added to a constraint and run as part of a query, it can be used in an aggregation whether or not it appears in the result list.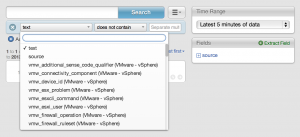 Field Table View
The Interactive Analytics page now has a new view available. The field table view makes it easier to see what the value of fields are for a particular event.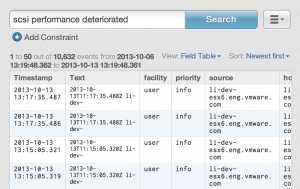 vSphere Content Pack
The Log Insight 1.5 beta also features the next generation vSphere content pack. The content pack has been renamed from vSphere to VMware – vSphere and features a variety of new dashboard, alarms, and extracted fields.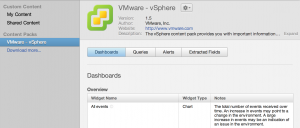 Deployment Size
When deploying a new Log Insight 1.5 beta instance, a deployment size step is now available. During the step, the resource configuration is specified based on the usage requirements. With this enhancement, the initial size of the virtual appliance does not need to be changed post-deployment.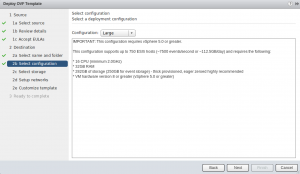 © 2013 – 2021, Steve Flanders. All rights reserved.