As I am sure you have heard, VMware has opened a post vSphere 5.5 beta version and the best part is it does not require a nomination!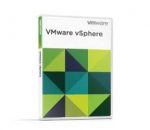 That is right, you can register for the vSphere beta here and upon filling out the appropriate paperwork you will get to try out new features like <redacted>, <redacted>, <redacted>, and VVols! Now you might be wondering why the only new feature I listed was VVols and that is because while anyone can register for the beta, the beta is still closed in that you cannot post screenshots or features publicly. The good news is, all the new features available in the beta are available publicly here. This is an amazing opportunity if you ask me and I am already taking the beta for a spin!
Some of the many reasons to participate in this vSphere Beta Program
Receive early access to the vSphere Beta products
Gain early knowledge and visibility of product roadmap
Interact with the vSphere Beta team consisting of Product Managers, Engineers, Technical Support, and Technical Writers
Provide direct input on product functionality, configurability, usability, and performance
Provide feedback influencing future products, training, documentation, and services
Collaborate with other participants, learn about their use cases, and share feedback
© 2014 – 2021, Steve Flanders. All rights reserved.