To date, VMware has had two primary brands being vCenter and vCloud, however many products did not technically fall under one or the other. A big announcement today prior to the start of VMworld US 2014 is that all of VMware management products are being rebranded under the name vRealize as well a renaming of several management products. This impacts products including vCAC, vC Ops, and of course Log Insight.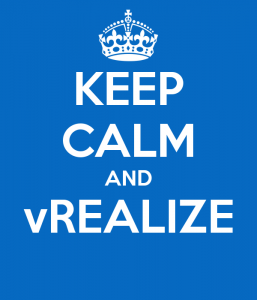 In addition to the rebranding, VMware has also announced two new solutions that will be available in Q3 2014:
vRealize Suite, which is a Cloud Management Platform, which includes vC Ops, vCAC, ITBM Standard, and Log Insight
vRealize Operations Insight, which is an add-on package for vSOM, which includes vC Ops Advanced + Log Insight.
What do these changes mean? They mean you can now more easily purchase VMware management products (all management products now offer vSphere CPU-based licensing) and that you will see much tighter integration between the products.
Finally, VMware also announced SaaS offerings for management products starting with vCAC, hosted on vCHS (now vCloud Air). You can register for the beta today by going to http://vrealizeair.vmware.com.
Here are the naming changes that were announced:
vCenter Operations Management Suite -> vRealize Operations (vR Ops)
vCloud Automation Center -> vRealize Automation (vR A)
IT Business Management -> vRealize Business (vR B)
vCenter Log Insight -> vRealize Log Insight (vR LI)
vCenter Orchestrator -> vRealize Orchestrator (vR O)
All SaaS offers will fall under the vRealize Air name, just add Air after vRealize (e.g. vRealize Air Automation or vR A A).
© 2014, Steve Flanders. All rights reserved.