Copy and paste are two commonly used commands for almost all computer users. One complexity of the copy command is whether or not formatting should be included with the text/images selected. WordPress understands this dilemma and offers an option to clear formatting. In this post, I will discuss the importance of the clear formatting option and why it should be used.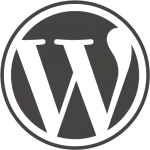 I recently had someone tell me that the code section in one of my blog posts was displaying funny characters. I looked and was unable to reproduce the problem. Later, I had the person show my on their computer. This is what was shown:



It turns out I was unable to reproduce the problem because the browser I was using was logged into WordPress (caching issue). Upon trying in an incognito window I saw the issue. Next, I edited the post and tried to find the problem. I put the cursor exactly where the funny character was being seen and I even switched to the text mode, but I could not see the problem.



Then I remembered the clear formatting option in WordPress.



I selected this option for the pasted text, saved the changes and the confirmed the issue was resolved. Of course, this is just one example of why the clear formatting option is important. I encourage you to leverage the option when formatting does not matter for your pasted data.
© 2015, Steve Flanders. All rights reserved.