A commonly requested feature in Log Insight is the ability to blacklist incoming events. In this post, I will suggest a workaround to get this functionality. Read on to learn more!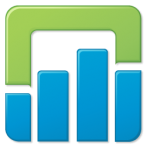 Understanding the Requirements
For those desiring the ability to blacklist events it is important to understand the business requirements. The most fundamental question to understand is why is blacklisting being requested? The most common reasons I have heard to date are:
The event is noise: Perhaps based on experience or from an official source such as a KB an event may not provide any valuable information. The idea is to remove the noise at ingestion time.
The event is incorrect: Perhaps an event states it is an error when actually it is just informational. This reason is similar to noise.
The event is repetitive: Perhaps the event happens frequently, but provides little to no value. To save disk space it may be desirable to drop the event.
The event contains private information: Perhaps some events contain information that should not be made available to others.
The event is not needed at all destinations: Perhaps certain events are analyzed in certain places within the environment.
Options Today
Log Insight does not provide native blacklisting capabilities today. With that said, there are a variety of workarounds depending on the use-case:
Want More?
If you are interested in native blacklist capabilities server-side then vote for this option.
© 2015, Steve Flanders. All rights reserved.