Now that I talked a bit about my home lab v3.0 equipment including my custom rack solution, I would next like to cover some diagrams of the environment configuration. Read on to learn more!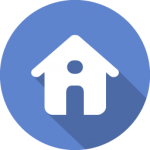 Background
Given the chance to revamp the home lab, there were a few changes I either had to or wanted to address:
I wanted my own gateway and router: I have had more problems with rented ISP equipment and paying for garbage equipment just does not make sense to me
I needed a switch for my hard-wired Ethernet: Previously, I did not need a physical switch
I wanted Internet access during power outages: While I am not sure how power is in my new location, I have experienced my share of power outages and wanted to ensure I had Internet access for as long as possible
Logical Diagram
Based on my existing equipment, my new equipment and the above considerations, I came up with the following logical diagram of my environment: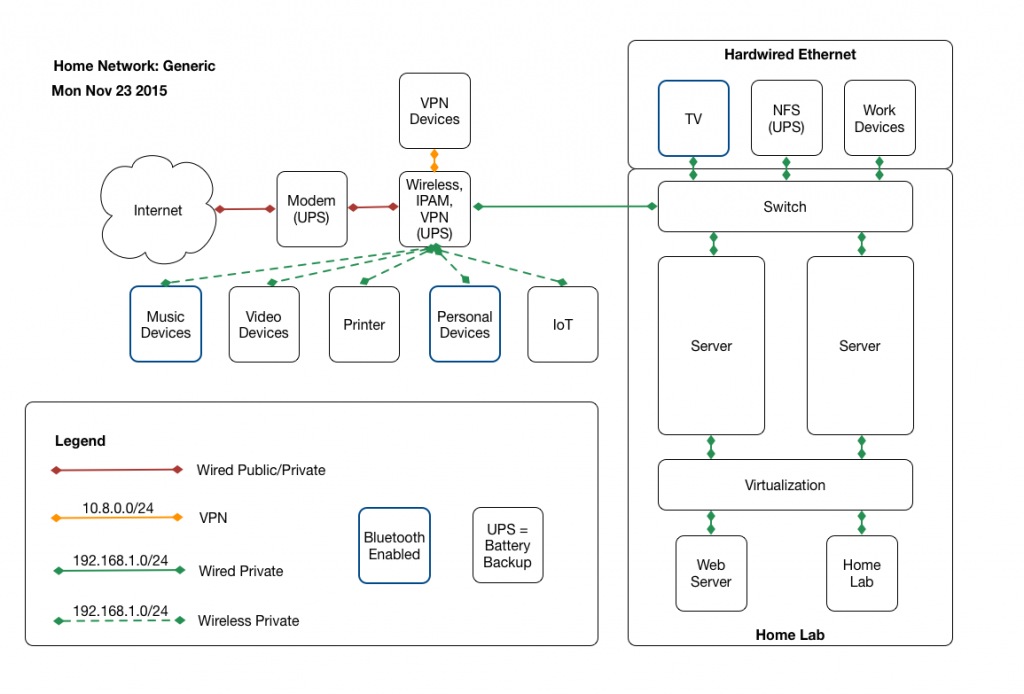 As you can see, I focused my UPS on equipment I either wanted to stay online (e.g. Internet) or wanted to gracefully shutdown (e.g. NFS). The true "Home Lab" part of the environment consists of physical/virtual gear that can be easily isolated as needed. Everything else looks like a traditional home network, but also can be easily isolated as needed.

Specifics
So you may be wondering what all of this equipment is. While I covered some of it in my previous post, let me fill in some blanks: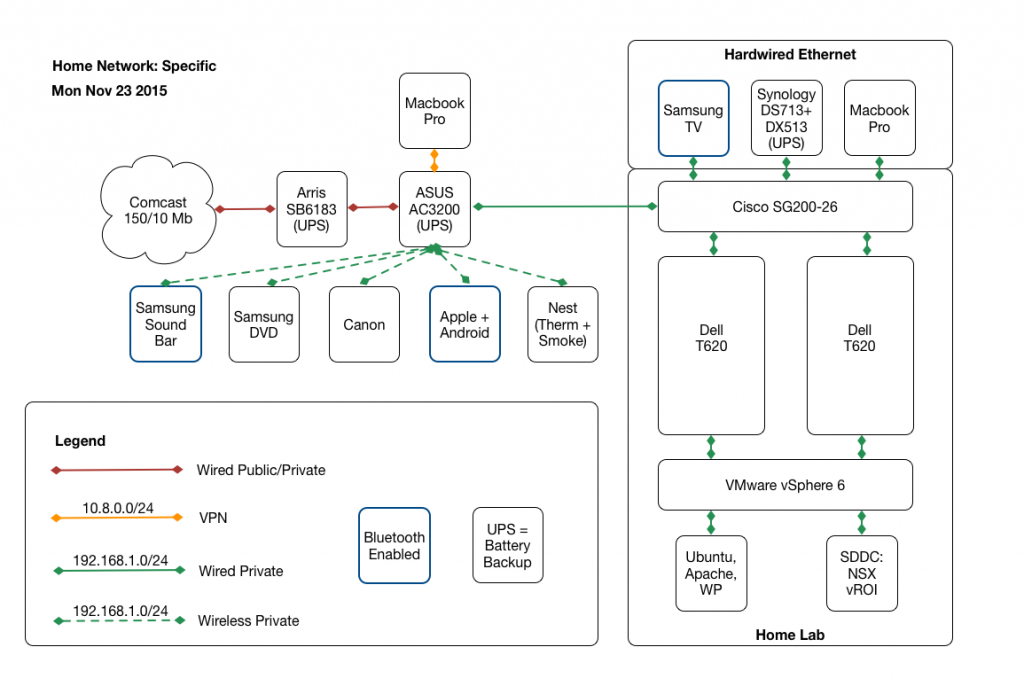 Looking for more information? Hit me up in the comments.
© 2015, Steve Flanders. All rights reserved.