Today, Log Insight 3.3.1 was released. This minor maintenance release was primarily to address an agent instability found. An upgrade for the agent and server are provided. Anyone leveraging a Log Insight 3.3.0 agent are encouraged to upgrade. For more information, see the release notes. The resolved issues listed are:
The pre-installed Log Insight agent inside the Log Insight virtual appliance is automatically configured with an invalid hostname by default.
The vRealize Log Insight agent may unexpectedly exit after 4-7 days of uptime on some Linux platforms.
Also note that vRealize Suite 7 was released today and it includes Log Insight 3.3.1.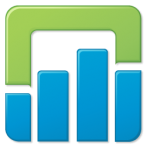 © 2016, Steve Flanders. All rights reserved.