As many of you know, I lead Log Insight's Customer-Oriented R&D or CORD team. From time to time, I am asked what that means, so I figured I would write about it.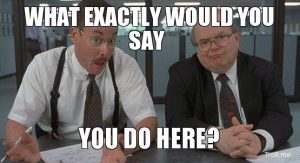 As the name implies, CORD is heavily engaged with customers. In fact, we take on a select number of high-touch design partners with who we work very closely. We want to understand our user base's personas and ensure that we have short feedback loops for new features. We take customer feedback seriously and ensure defects and features are properly prioritized.
CORD members are highly technical and well-rounded in product life cycle activities who all hold an Architect title. One of CORD's biggest initiatives is to own Customer Experience (CX). CX is everything from User Experience (UX) to product branding and marketing. As such, while CORD is customer-focused, it also touches every aspect of Log Insight's product life cycle from development to quality assurance, product management, product marketing, product owner, and more.
Yes, this means that CORD members write code for Log Insight, though we are not core developers. Yes, this means that CORD members test Log Insight and file product defects and features requests. Yes, this means that CORD members help define and manage the product backlog. Yes, this means that CORD members share Log Insight knowledge through internal and external forums, including blog posts, webinars, Twitter, and the Log Insight community. CORD members have the most hands-on experience with Log Insight and serve as subject matter experts. Not only do we know the best practices, but we also help define the best practices, including designing reference architectures.
How do we measure results? Telemetry. We are a data-driven team and look at data whenever we can. We track response time to forums, customer SRs, defect trending by categories and components, and much more. We report the results of this telemetry weekly during our team meeting and immediately following to the management team on our weekly operations meeting.
Our goal is to ensure CX by eliminating pain points. While we do not have a "normal" day, I can say that every day is fulfilling. There is no shortage of work, and that is just the way we like it. If you have feedback about Log Insight, whether it is good or bad, we want to hear from you!
© 2016 – 2021, Steve Flanders. All rights reserved.