I am happy to announce that official API documentation has been released and is available on both the Log Insight 3.3 and Log Insight 3.6 documentation landing pages!
Log Insight has always featured ingestion API documentation in the official product documentation. In Log Insight 3.3, a supported authentication and query API were made available in addition to a tech preview version of other administrative configuration APIs. The problem was the official product documentation did not include these new APIs. I posted an article on my blog as well as the VMware management blog, but the question remained when would official documentation be released? Well wonder no more. The reason for the delay? Standardizing on a new format for all Log Insight API documentation. The initial work is done and all supported APIs are fully documented. The tech preview APIs are not listed at this time. Please take a look and let us know what you think.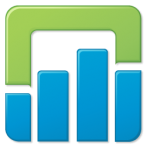 © 2016 – 2021, Steve Flanders. All rights reserved.