I recently got back from VMworld US 2016 and one of the top asked questions was: Which VMware products come pre-installed with the Log Insight agent? In this post, I will address this question.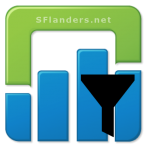 Here is the list:
vRealize Automation 7.0.1 and newer (VA only)
vRealize Business Standard 7.0 and newer
vRealize Log Insight 2.5 and newer
vRealize Operations Manager 6.1 and newer
vRealize Orchestrator 7.0.1 and newer
Expect to see more VMware products include the Log Insight agent in the future. In the meantime, you can install the agent manually. For more information about why you should use the agent, see this post.
© 2016, Steve Flanders. All rights reserved.