Like every release of Log Insight, the vSphere content pack — the only product content pack bundled out of the box — has been updated. Read on to see what changes you can expect!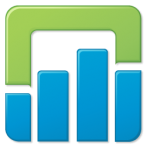 The following dashboards have been completely rewritten:
vSphere – DRS
vSphere – HA
vSphere – VMotion
Virtual Machine – Snapshots
In addition you will find:
More vCenter Server application monitoring widgets (requires the liagent)
Query performance enhancements
Better liagent parsing of events
Updated and enhanced widget notes
Bug fixes
It is important to note that the vSphere content pack only covers NSX and VSAN events at a high level. For deeper analysis of NSX and VSAN events, be sure to install the NSX and VSAN content packs. If you care about the Operating System logs from the systems running VMware products, then you should also consider installing the following content packs:
ESXi: Linux
vCenter Server: Microsoft – Windows
vCenter Server Appliance (VCSA): Linux
IMPORTANT: Some enhancements have been made to the included agent groups. If you are currently using the agent groups, you should delete the configured ones for vSphere and clone the new ones available. No changes to user alerts were made in this update. This means if you are upgrading from Log Insight 3.3 to Log Insight 3.6 then any configured vSphere user alerts are still valid. However, if you are upgrading from Log Insight 2.5 to Log Insight 3.6 then you should also delete and recreate all vSphere user alerts.
Of course, all the information in this post can be found in the upgrade instructions for the vSphere content pack.
© 2016, Steve Flanders. All rights reserved.