I decided to pull the trigger early on the Sierra update. Like previous upgrades, I ran into my share of issues. I figured I would share my experiences so far. Read on to learn more!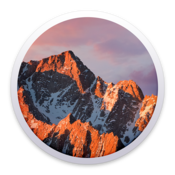 Upgrade
Requires a large file download
Requires a reboot with all applications shutdown (including TextEdit)
Takes over 30 minutes to install
Requires going through the upgrade wizard post-restart
All of this is expected from such an upgrade and worked without issue. If you are using Xcode and/or macports/brew then you need to upgrade/migrate them as well.
Issues
Pulse (VPN) connections were all lost — not a big deal for me as I was migrating to Global Protect anyway
Global Protect (VPN) does not work — turns out it requires a minimum version of 3.1.1 for Sierra
git pull failed due to SSH error


Fetching origin
Unable to negotiate with 140.211.10.43: no matching key exchange method found.
Their offer: diffie-hellman-group1-sha1
fatal: Could not read from remote repository.
Please make sure you have the correct access rights and the repository exists.
error: Could not fetch origin

This can be fixed by setting the GIT_SSH_COMMAND environmental variable (of course this is a security vulnerability):

export GIT_SSH_COMMAND='ssh -o KexAlgorithms=+diffie-hellman-group1-sha1'
I have also seen some intermittent issues including:
Upon waking up from sleep and logging back in the display goes dark and requires a hard reboot
Sometimes when switching desktops the display remains, but no keyboard or mouse interactions work requiring a hard reboot
Some amount of resource/battery issues
Finally, I have heard of a potential issue with Fusion if your power settings are set to turn off the hard drive — discussed here — though this appears to be fixed in 10.12.1.
Summary
Overall, the Sierra release seems pretty stable and while I have had a few issues along the way, they were nothing that I could not find a workaround for. At this point, I would recommend the upgrade, but ensure you have a time machine backup beforehand and ensure you have a few cycles post-upgrade in case any issues arise. Good luck!
© 2016, Steve Flanders. All rights reserved.