One of the major changes in Log Insight 4.0 is that it now has the VMware Clarity theme applied. Read on to learn more!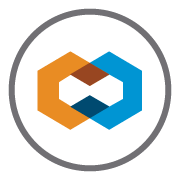 As you may have noticed, several products are moving to VMware's Clarity theme including:
vRealize Network Insight 3.0
vSphere 6.5
Log Insight 4.0
What does this do to Log Insight? Well, here are some of the things I have personally noticed:
Modern look and feel
Modern toggles instead of checkboxes where applicable
Consistent use of colors and spacing
More white space
Attention drawn to what is most important
VMware is taking UI and UX seriously and Clarity is a step in this direction. Note the Clarity team wants to hear from you as well. As you may not know, Clarity was recently open-sourced. Now you can provide feedback and contribute as well!
© 2017, Steve Flanders. All rights reserved.