I am happy to announce the release of Log Insight 4.3. As always, this release has a ton of new features. Read on to learn more!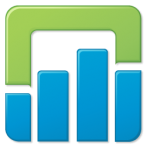 What's New
General Enhancements

VMware Identity Manager (VIDM) support
Target field (VIP support) for vROps integration
Host table entries expire after 3 months
Upgrade API supported
VIDM API supported

UI Enhancements

User alert history
Dashboard accordion
Trendline option for line and area charts
Percentage option for pie charts

Agent Enhancements

Agent auto-upgrade
FIPS compliance
Windows 2016 support
Timestamp parser single digit day and month enhancement
What's Fixed
VIP and integration tags can be the same without impacting ingestion
Setting domain controllers via the UI properly sets the KRB servers
PLU licenses are now accurately reflected on the licensing page
vROps launch in context checkbox is no longer node specific
What's Changed
No changes — the behavior between Log Insight 4.0 and Log Insight 4.3 is identical.
How to Upgrade
No changes.
You must be running Log Insight 4.0 — upgrades must be sequential from every GA release.
You must access the cluster master's FQDN (not ILB VIP) and ensure you have access to ports 443 and 80.
You go to the /admin/cluster page and follow the upgrade workflow.
Post Upgrade
It is recommended that you perform some post-upgrade activities for this release depending on your configuration:
If you configured Active Directory and set domain controllers (it is highly recommended that you manually set domain controllers) via the /admin/auth page (not via /internal/config), then it is recommended that you reset the domain controllers on the /admin/auth page. Go to /admin/auth, remove the domain controllers and hit save, add the domain controllers and hit save again.
If you have configured a VIP on Log Insight and have configured vROps integration, then it is recommended that you go to the vROps integration page post-upgrade and confirm that the target field is set properly (i.e. to a VIP instead of the master node). If it is not, then remove the configuration, save, add the configuration with the proper target and save again.
Summary
VMware has done it again with another solid release of Log Insight. As always, it is recommended that you upgrade to the latest version, but be sure to read through the release notes before you do. Also, be sure to leave a comment and let me know how the upgrade went as well as what you think about the new features.
Note: Log Insight 2.5 went end of support on September 10, 2016. Now that Log Insight 4.0 is out, Log Insight 3.0 is on the clock for end of support — the official date is for Log Insight 3.0 remains 2017/09/10 and the date for Log Insight 3.6 moves to 2017/11/15. If you do plan to stick with Log Insight 3.x, the recommendation is to move to the latest 3.6.x version.
© 2017, Steve Flanders. All rights reserved.