In my last post, I talked about outbound notification URLs and how to override them. In this post, I would like to talk about server-side agent download and the default server configuration. Read on to learn more!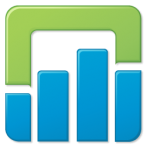 When you download the Log Insight Agent from the /admin/agents page, it comes with a default server configuration as specified in the filename of the downloaded package. The filename follows the format: VMware-Log-Insight-Agent-<version>_<serverIP>. The <serverIP> is determined in a similar manner to the outbound notification URL. There are only two changes from my previous blog post:
The IP address is always used — even if a FQDN is specified
The "webui-server-name" /internal/config option does NOT work for the agent download today
In short, the <serverIP> will either be the IP sorted alphabetic VIP or the master node for standalone instance if no VIP has been configured. If you would like to be able to specify the <serverIP> for the agent download, be sure to vote for it here.
Note: There is a simple workaround to this issue. After downloading the agent, change the <serverIP> part of the filename before installing the package. You can even use a FQDN if you desire.
© 2017, Steve Flanders. All rights reserved.