I cannot believe it has been three years since I blogged about the applications I use and do not use. After reviewing the list, it is surprising how many applications I still use, but it is clear that an update is due. Read on to see what remains and what has changed (removed versus new)!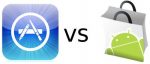 I am an avid Macbook Pro and Android smartphone user. The combination influences the applications that I use. I figured I would share the applications I use most to possibly influence others, see what suggestions others have and to also see how my application landscape changes from year to year. So, what applications do you use?
Apple
Caffeine – screen keep-alive
Chrome (primary browser)
Divvy – Window manager, demo mode or worth it
Dropbox Synology Cloud Station
Firefox (secondary browser)
Flux – blue-light filter
Franz – run multiple applications within one window
GIMP – not my favorite app, but gets the job done
HyperDock – Dock manager, not free but worth it
iTerm2 – SSH client
Little Snitch – not free, but worth the money
MacPorts – apt-get like package management tool
Microsoft Office, Remote Desktop
Omnigraffle – Visio like tool – not free, but worth the money
Sidestep – tunnel Internet traffic
Skype – minimal usage currently Zoom.us
Slack
TextEdit – native, attempting to switch to Wunderlist
Time Machine – native
VMware Fusion, OVF Tool, View Client
Wunderlist – task management
Some applications that I do not use:
Alfred 3 – native Finder works well
Blogo – prefer using native WordPress
Calendar – native – way too many bugs
Fantastical – Calendar replacement – way too many bugs
GrandPerspective – only if I need to find big files quickly
Mail – native – way too many bugs
Safari – does not work with my VPN client, not enough extensions
VLC – native works the majority of the time
I also leverage the CLI extensively, so I figured I would include some of my favorite CLI tools:
BASH / awk / sed
cURL / wget
Git
keychain
locate
NMAP
ping / traceroute / nc
Screen
tcpdump
Vim
Android
Communication: Google Hangout, Skype, Slack
Entertainment: Pandora, Spotify (rarely), YouTube (native)
Fitness: Macros, SugarWOD (for PRs), Weight Up (convert kg to lbs), Wodify
Games: Boom Beach, Clash of Clans, Clash Royale, Hay Day
News: Flipboard, Google Play Newstand (native), Pocket (primarily use Social tools now)
Organization: Calendar (native), Dropbox, Google Inbox, Nine (not free), Wunderlist
Social: Facebook, Google+, Instagram, LinkedIn, Reddit, Socialcast, Snapchat, Twitter, WhatsApp
Home: Alexa, Nest, SmartThings
Travel: Avis, Google Maps, Marriott, Starbucks, TripIt, United Airlines, Yelp
Work: Concur, Microsoft Outlook, RSA SecurID, WebEx, Zoom
Other: Amazon Kindle, Aviate, Chrome, Clock (native), Flashlight, Night Mode, WODBook
Chrome
AdBlock
Chrome Remote Desktop
Cisco WebEx Extension
Code Highlight
Copy Without Formatting
Firebug Lite
HTTPS Everywhere
Gmelius for Google
Google Redesigned (deprecated…)
Hangouts (use Franz now)
LastPass
Personal Blocklist
RemoveCookesForSite
Sexy Undo Close Tab
The Great Suspender (disabled)
TooManyTabs
Turn Off the Lights (disabled)
User-Agent Switcher for Chrome (disabled)
Window Resizer (disabled)
YSlow (disabled)
© 2017 – 2021, Steve Flanders. All rights reserved.