As you probably know, non-content pack alerts are owned by users. The question becomes, what happens if a user who has alerts leaves the company? Put another way, how do you change the ownership of user alerts? Read on to learn more!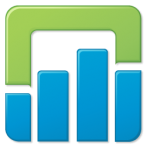 Luckily, there is a process to resolve this issue:
Log in as a super admin user and navigate to /admin/users
Select the pencil icon next to the user with the alerts desired and select the Impersonate button
Navigate to /contentpack and under Customer Content select My Content
Select the gear icon next to My Content and select Export…
Select the alerts, or any other content desired, fill in the metadata, at least the namespace, and select Export
Log out of LI
If you wish to make the user's alerts available to everyone

Log in as a super admin user
Navigate to /contentpack
Import the content pack as a content pack

If you wish to import the user's alerts to another private user's account

Log in as the other user
Navigate to /contentpack
Import into My Content
Done!
© 2018, Steve Flanders. All rights reserved.