I recently had the opportunity to compare different chat tools, and I thought I would share the results. Read on to learn more!


Background
Like I assume many of you, I have been using Slack for a long time. It is a great tool, but after using it for years, I have experienced some limitations. Over the past few years, several alternative chat tools have popped up. I convinced my startup to take a few days to compare the tools available and document what we like, do not like, and lessons learned. We decided to use each tool for a single day, which is more than enough time to determine whether the tool is going to work for our needs or not. The next sections are our notes and the order in which we tested different chat tools.
Note: The pros and cons listed are not meant to be an exhaustive list, but just the things we cared about or noticed
Pricing
While for a big company, the chat tool's price may not matter as much, in the startup world, price plays a big factor. Below is a look at the cost of the tools we looked at.
Slack

Free = 10K messages, 5GB storage total, 10 apps/integrations, 1-on-1 video calls
Standard (6.67/mo/annual or 8/mo) = Unlimited messages/apps/integrations, 10GB storage per user, video calls up to 15 people, Google OAuth + mandatory 2FA
Plus (12.50/mo/annual or 15/mo) = Standard + 20GB storage per user + SLA

Twist

Free = 1 month retention, 5GB storage total, 5 integrations, Google OAuth
Unlimited (5/mo/annual or 6/mo) = Unlimited retention/integration + SLA

Stride

Free = 25K messages, 5GB storage total, 10 apps/integrations
Standard (3/mo) = Unlimited messages/apps/integrations + group screen sharing

Hangouts Chat

Included in the price of G Suite and Basic tier offers everything needed

Rocket Chat

Self-hosted = Free
Hosted Small (1/mo with required 50) = 50 concurrent users, 500 total users, 50 GB storage, unlimited messages
Slack

Pro
Large adoption
Tons of integrations
Tons of features
Straight forward administration
Cons
Lots of noise
Hard to follow along / catch up
Conversations (threads) are not very good
Search leaves a lot to be desired
Price — more expensive per user than G Suite
Twist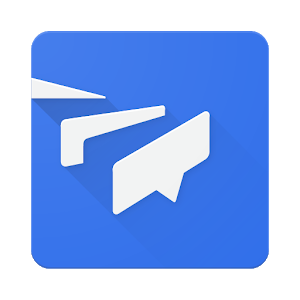 Differentiation
Calmer communication — fewer notifications
More organized team knowledge — everything is a conversation
More productive teamwork — better search
Pros
Way less noise
Easy to refer to previous discussions
Named threads are helpful
Cons
Way fewer features
Notifications are not real-time
Conversation is not real-time (do not know when people are typing)
Cannot reply to messages – everything is a thread (even email offers this)
Named threads are required
Lessons Learned
We need to be deliberate about sharing high-value content on wiki or email rather than chat
Chat is for IM-type info that is ok to miss
Decision
Not for us — we already have email
We need real-time collaboration
Stride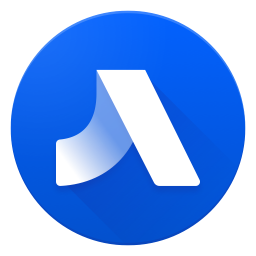 Differentiation
Actions and decisions — better search
Easier to turn messages into to-dos — ensure things do not get lost
Pros
Easy to track actions and decisions
Has most of the features we need at a cheaper (50%) price
Cons
Not built into Atlassian yet – requires a separate domain
Doesn't support DMs for >2 people – does support private rooms though (basically the same thing)
Doesn't support reactions to messages, the most efficient way to ack something in slack
Manual to track actions and decisions – really no different from Slack pins
Do not know when people are typing
No threaded conversations
Lessons Learned
Remember to pin the actions and decisions taken in Slack
If we get to it, maybe we can add a bot that will create JIRA stories for the actions
If we get to it, maybe we can add a highlights reel type of bot that will pull out actions and decisions and post them to a daily digest, etc
Decision
Would rather extend Slack currently
Has potential, but too young of a product
Should see where it goes and re-evaluate in a year
Hangouts Chat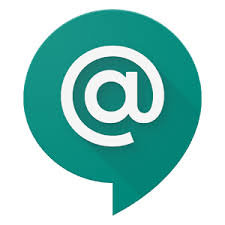 Differentiation
Everything is a conversation — easy to search
Replies to conversations are brought to your attention — ensure things do not get lost
Integration with Google applications (e.g., Drive, Docs, etc.)
Major improvements over what Hangout provides
Pros
Threads and search are excellent
New messages or new updates to existing threads are shown at the bottom of the page, making it easier to catch up
Included in the price of G Suite
Cons
No real-time notification of "x is typing"
No ability to pin messages – one can argue feature is not needed as pins should be stored on something like Confluence
Few integrations today
Cannot react – conversations are threaded though, so you can comment
Lessons Learned
People really like to know when others are typing — real-time collaboration
People really want the ability to react to messages — better collaboration
Decision
Best option to date
Needs a few more features
Need more integrations
Rocket Chat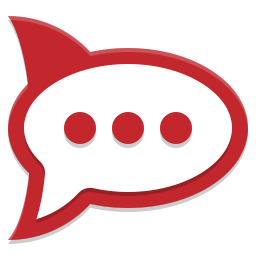 Differentiation
Pros
Tons of integrations
Tons of features
Straight forward administration
Price point is better at scale
Cons
No conversations — you can reply, but it posts the entire message and your reply every time (feature request open to address)
A little buggy — active/away indicator bug, no error for invalid image URL, etc
Lessons Learned
People really like what they already know (e.g., Slack) — change is hard
Even with all the features without something differentiating, there is no reason to move — price could be a reason in the future
Decision
This is a replacement for Slack
We are already familiar with Slack and can leverage the free version for now
Missing
You will notice that several popular chat tools were missing from our testing:
Basecamp: Offers features we are already getting and need to get from other tools like Atlassian, G Suite, etc
Facebook Workspace: Something about using a personal social platform for work… plus all the negative press
Hipchat: Given Atlassian now has Stride, we assume Stride is the future, so skipped Hipchat
Microsoft Teams: We are not a Microsoft shop
Skype: I remember the days when Skype was the chat tool. Skype for Business is a joke (at least every implementation I have seen), and we are not a Microsoft shop
There are, of course, countless others that could be tried as well. We limited ourselves to one week of testing and picked the tools we thought had a chance to beat out Slack.
Summary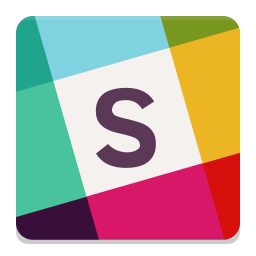 Probably not too surprising, but Slack won. What is surprising is that the number two and three contenders are very comparable and have a chance against Slack. Here was our final prioritized list based on our requirements:
Slack
Rocket Chat
Hangouts Chat
Stride
Twist
What chat tools do you use? What feature sets does your team care about the most?
© 2018 – 2021, Steve Flanders. All rights reserved.