As you may have seen on the VMware Management blog, I recently announced updated Microsoft content packs for Log Insight. For those that are currently using either the Microsoft Windows or Microsoft Active Directory content packs, I would highly encourage you to upgrade and for those using the Microsoft Exchange, there is an update for you as well. Read on for more information!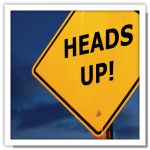 In the past, I have talked about regular expressions and how, while they are powerful they can also be a dangerous tool. After doing some analysis on a broad range of data sets, an issue was detected with the Windows and Active Directory content packs where a warning was seen on the Interactive Analytics page of Log Insight.



When hovering over the warning, you received a message that a timeout occurred when attempting to extract a field. This issue was caused by some fields defined in the Windows and/or Active Directory content packs. The queries have since been optimized to address this issue. If you are running these content packs today, head over to Solution Exchange to download the latest versions. If you are thinking about trying these free content packs, now is a great time!
© 2014 – 2021, Steve Flanders. All rights reserved.