Less than a month after the beta and Log Insight 2.5 is now GA! This post contains everything you need to know about the new version including important upgrade information (there are changes from the beta!). Read on to learn more.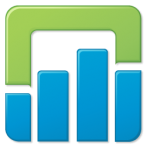 BEFORE UPGRADING
I covered this in my beta post here, but a few things have changed. I always encourage people to read the release notes before using any product. With Log Insight 2.5 there are several things to note beforehand:
BEFORE UPGRADING create a snapshot of your LI instance so you can roll back should anything go wrong – the UI already strongly suggests this
If you are upgrading from 2.0 then there are two important things to know:
Log Insight 2.5 clusters ALWAYS have N+1 redundancy no matter how many nodes are in the cluster.
Log Insight 2.5 does NOT support geo-clusters
Upgrading from a TP version of the Log Insight

Linux agent

(2.5 TP1, Tp2, or TP3) is NOT SUPPORTED (beta and GA support upgrades), you must uninstall the old agent and install the new agent
If you are upgrading the Windows agent note the ingestion API port WILL AUTOMATICALLY CHANGE to leverage the new ingestion API SSL support: 9543 this change was removed from GA
In addition to the master being upgraded BEFORE workers, workers MUST be upgraded ONE AT A TIME – upgrading workers before the master or multiple workers at the same time may result in Log Insight being unable to start
Removing workers is NOT SUPPORTED – if multiple workers are removed at similar times then permanent data lose of user saved content or configuration may occur
If you plan to use your own SSL certificate with a Log Insight cluster and the integrated load balancer then you MUST install the certificate manually on every node (e.g. master, worker1, worker2). Installing on the master DOES NOT propagate the certificate to the workers.
Integrating vRealize Operations 6.0 (does not impact 5.x) with Log Insight using an Active Directory account WILL NOT work. Only local accounts are supported currently.
vRealize Operations 6.0 (does not impact 5.x) does NOT come with the launch in context adapter pre-installed and does NOT offer and API to install it. As such, when integrating Log Insight with vRealize Operations you MUST manually install the Log Insight management pack for launch in context to work.
Content packs exported from Log Insight 2.5 will NOT be backwards compatible with Log Insight 2.0.
What's New?
I covered this in my beta post here. As mentioned in that post, no new features were being introduced. Several bug fixes have been included in the GA release though and upgrading is strongly recommended! While no new features have been introduced a couple of important changes will be noticed:
On the cluster page you will see that HA has been changed to integrated load balancer.
Under the General section of the Administration UI you now have an option to force the UI to remain in the English language.
Upon deployment or upgrade of Log Insight, if you configured system notifications you will receive and email about all the features available in Log Insight 2.5.
Summary
There are a TON of new features since the Log Insight 2.0 was released six months ago! Upgrading is strongly recommended so you can leverage all the new features. I have already begun to cover many of the new features and you can expect even more blog posts coming soon! In the meantime, be sure to check out the following links for more information:
Other Product Announcements
As I am sure you heard, many other VMware management products were released today as well including:
vRealize Automation 6.2

vRealize Business Std 6.0
vRealize Business Adv/Ent 8.2​

vRealize Code Stream 1.0 

vRealize Operations 6.0
Also, vRealize Operations Insight 6.0 is also available so you can purchase vRealize Operations and vRealize Log Insight in a single SKU! Be sure to check out all the announcement:
VMware Announces General Availability of New vRealize Cloud Management Solutions
© 2014, Steve Flanders. All rights reserved.