Log Insight 2.5 was announced at VMware Barcelona and today VMware released the Log Insight 2.5 Beta. Unless you are part of the Log Insight community you probably have not heard about all the new features that have been made available since Log Insight 2.0. To date, three Tech Previews (TP) have been released for Log Insight 2.5 and today's beta serves as TP4.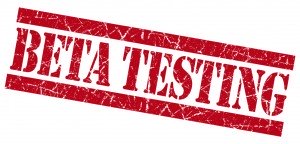 BEFORE UPGRADING
I always encourage people to read the release notes before using any product. With Log Insight 2.5 and the beta there are several things to note beforehand:
If you are upgrading from 2.0 then there are two important things to know:
Upgrading to the Beta version of Log Insight Linux agent is NOT SUPPORTED, you must uninstall the old agent and install the new agent
If you are upgrading the Windows agent note the ingestion API port WILL AUTOMATICALLY CHANGE to leverage the new ingestion API SSL support: 9543
Workers MUST be upgraded ONE AT A TIME
Removing workers is NOT SUPPORTED
What's New?
The following are new features in the beta (note this does not include the new features in TP1, TP2, and TP3):
Easy anomaly detection

Get new insights with automatic analysis of your events in the new 'Event Trends' tab. See how events are trending in a specified time interval and easily detect ones that are potentially affecting the health of your system.

Log Insight Forwarder

You can now configure the Log Insight Server to forward ingested events to multiple remote servers securely and efficiently (compressed). Further, you can specify filters to forward only certain types of events you may be interested in.

Integrated and highly available load balancer

Do away with external load balancers and complex configurations. Log Insight's integrated load balancer is very simple to set up and use. The load balancer will work in conjunction with a new High availability service to keep the configured Log Insight server's (virtual) IP address always available to ingest events.

Log Insight is now available in a language of your choice

French, German, Korean, Japanese, Simplified and Traditional Chinese are supported

Integration with vCenter Operations Manager

You can 'Launch in context' to vCenter Operations Manager from Log Insight or vice versa. You can analyze logs from particular Virtual Machines, Hosts or any other object without having to remember particular names or IP addresses.
Log Insight can send alerts to vCenter Operations Manager, and once alerted, you have the full context of an issue of any entity (such as Virtual Machines, Hosts, Datacenters, clusters and others)

Note: This integration works only when Log Insight is used with vCenter Operations Manager 6.0. If you're interested in a demo please write to us at

[email protected]

Ingestion API SSL support (TCP/9543)
That is a lot of new features for a beta! In case you are interested, here are the features also available from other TPs:
Easy access to Content Pack Marketplace

You can now install a content pack without having to leave the Log Insight UI.

Log Insight Agent enhancements

The Linux agent is available as a standalone package (.bin) that can be installed on various flavors of Linux.
Restart of the Windows or Linux Agents services is no longer required when you make configuration changes

Debug support using Support bundles

You can generate support bundles with both Log Insight Windows and Linux Agents and submit it to us for additional support

Vulnerable versions of bash are patched to fix Shellshock security bugs.
Role-based access control

Create different roles in Log Insight to control which users have to access data sets, dashboards, interactive analytics, admin tasks etc. See Managing User Accounts in Log Insight in the Documentation Center

Log Insight Linux Agent

Multiple installation options including RHEL, SLES and Ubuntu packages

UI improvements

Modify the chart type from within the dashboard and ability to update the queries for widgets.

Performance improvements

Faster query response time, ingestion rate and machine learning

Integrated Load Balancing
Send log data to any node within your Log Insight cluster, the load will balance automatically
Hosts Overview Table
Alerts Management

Quickly configure multiple alerts, especially helpful when adding new Content Packs

Real-time Charts

Enter presentation mode on your dashboard for real-time updates

Linux Agent

Light-weight agent for Linux
Supported on: RHEL 5 Update 10, RHEL 6 Update 5; SLES 11 SP3; Ubuntu 10.04 LTS, 12.04 LTS  and 14.04 LTS
Summary
That is a TON of new features since the Log Insight 2.0 release five months ago… Now that all the features are public knowledge, you can expect a bunch of new blog posts coming soon! In the meantime, be sure to check out the following links for more information:
© 2014, Steve Flanders. All rights reserved.