I recently discovered this company called Ibotta. They offer a cash back program for purchases that you make. Initially, I thought there had to be some catch, but after using their app for the last couple of weeks I have earned over $20 and I have transferred these savings directly into my PayPal account.
So how does it work?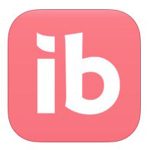 It is easy:
Register on Ibotta — standalone account or can link to either Facebook or Google+
Download the app — supports Apple and Android
Search for cash back deals — this might take awhile, but you can search for common purchases
Select the Unlock option — some cash back deals have more than one Unlock option
Perform some action — this is something like watch a video or read a fact (these are quick)
Purchase the product — pay special attention to the specifics of the deal, some require specific purchases and some require purchasing from specific locations
Scan the barcode of the product
Snap a picture of your receipt
That's it! Within five days the money you earned can be deposited into an account like PayPal or you can choose a gift card from one of multiple locations. The best part is that there is no limit to the amount of cash back you can earn! In addition, there are often additional ways of earning cash back including completing so many cash back deals in a month or working with a team to earn a certain amount of cash back deals in a month.
How good are the deals?
$0.25 back for milk, eggs, bread, mayonnaise, etc
5-10% back for shopping at Best Buy, Microsoft, Clarks, JCPenny, Nordstrom, Express and more
$4.00 back for a case of Newcastle Brown Ale — that's 25% back!
If you are interested in giving it a try, please join my team and use my referral code: https://ibotta.com/r/jlcqgan
Disclaimer: I have no stake in Ibotta other than being a user. I have a hard time saying no to cash back.
© 2015, Steve Flanders. All rights reserved.