As many of you know, I have a calculator for Log Insight that makes it possible to properly size an environment as well as determined the network and storage utilization required to support the environment. I have been asked on multiple occasions how to convert Events Per Second (EPS), a metric Log Insight leverages, to storage utilization in GB, a metric that storage administrators care about, and vice versa.
To handle this conversion, I have added a new table to the calculator, which allows you to either specify:
EPS calculated by [Day|Month|Year] and convert to storage utilization in GB (purple)
Total events and convert to storage utilization in GB (blue)
Average storage utilization per day in GB and convert to EPS (green)
To understand what inputs are needed for which conversions, I have color coded the inputs and the outputs and listed the color in parenthesis above. Note that for all calculations, the average event size in bytes is needed. I have added help text to that input, but to reiterate here:
Enter a number between 0 and 10000. Note that the average event size for Windows events is 220 bytes and the average for all other events is 170 bytes. If you are unsure of what to enter, 200 bytes is typically the best option.
Please try out the calculator here and let me know what you think!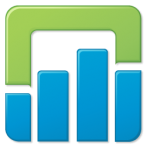 © 2015 – 2018, Steve Flanders. All rights reserved.