I finally received my Coin and had a chance to try it out so I thought I would share my experiences to date with a three-part series. In this post, I will start with some background on the product and my experiences before receiving the product. My next post will cover my impressions after using the product. My final post will talk about competitors and my overall impressions of the Coin product.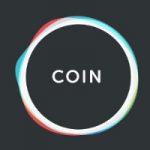 What is Coin?
Coin is basically an electronic credit/debit/rewards card and a phone app. The idea behind the product was to reduce the number of cards you would need to carry in your wallet. Basically, you can upload your existing cards and then switch between them on the Coin card itself. I would say the primary use-case was around credit/debit cards, but it also works for rewards cards and gift cards as well. Given the product deals with money, security is important. To address this, the Coin card works in conjunction with the Coin phone app and also features a pin code based on morse code. Note the Coin card does not require the Coin phone app after initial setup though the Coin app can be used to find and lock a Coin card so it is good to have both at all times.
From the Coin site:
Coin is a secure, connected device that can hold and behave like the cards you already carry. A single Coin can help lighten your wallet by consolidating your debit cards, credit cards, gift cards, loyalty cards, and membership cards. Multiple accounts and information – all in one place.
Pre-order
I learned of Coin back in 2013 from a Tweet. Upon hearing about the product, I had to have it. As it turned out, they had a pre-order, which I immediately signed up for. The benefit of the pre-order was that got the product for 50% off ($50). The date was November 15, 2013. Next up was the sign up for the Coin site and receiving of the Coin, which was planned for the summer of 2014. A date was set in August when you would need to register and then download the app.
Between November and August a Coin video was released every few weeks where you could get a peek into the card and what the process would look like. The marketing was well done though the videos did not really reveal any significant details. In February a beta was announced for the Spring of 2014 where 100 people in the San Francisco area would get to try it out. Everything appeared to be going well, until the August announcement.
When the August announcement came that people could start registering it was followed with an email announcing a nationwide beta was opening in the fall and that Coin would be released to everyone in the spring of 2015. On top of that, the beta opt-in required being one of the first to download the Coin app to your phone. As it turned out, the iPhone version was going to be made available on August 28 while the Android one was not due out until September 25.
Needless to say, these last-minute, no warning changes were not well received. In addition, Android users felt left out and it seemed as if they could not participate in the beta. An online riot ensued. Less than 24 hours later a follow-up apology email was sent and the beta program was significantly improved, but it did not matter the damage had been done. Everyone I knew demanded their pre-order money back. Coin was good about honoring the requests. Five days later, on August 28, I received an email that the iPhone version of the Coin app was available for download. That was the last email I received from Coin — the company went radio silent.
Knowing that I was not going to get into the beta I had to make a decision: wait for Coin to release or cancel my pre-order. As I mentioned, everyone I knew cancelled their pre-order and the online riot went on for months. I decided to ride it out and on November 14, 2014 I finally downloaded the Android app and confirmed my identity. As I result, I received a confirmation email. Fast forward to June 16, 2015 and I received an email to tell me my Coin had shipped. Honestly, I was shocked as I had not heard anything from the company since August of 2014. On June 24th, I received my Coin package — it had taken 19 months, but my pre-order was finally in!
© 2015 – 2021, Steve Flanders. All rights reserved.