In part 2 of my Coin review I covered my first impressions using the product. To conclude the review, I will talk about competitors and my overall impressions of the Coin product so far.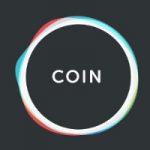 The Competition
I would be remissed if I did not take a minute to talk about the competition Coin has. Back in 2013, Coin was really the first one to the market. While a lot of competitors have popped up since then, only two have products today in 2015: Coin and Plastc. Plastc is the same concept as Coin, but in my opinion significantly more advanced. It features a touch screen on the card with no buttons. It is capable of holding more cards than Coin (20 versus 8), it supports complex, digit-based pins, in addition to swipe it has NFC and barcode support and also contains a chip. Plastc is also meant to last longer than Coin in that it contains a rechargeable battery while Coins' cannot be replaced and is rated for two years. Plastc is more expensive up front ($155 vs $100 — remember I paid $50 due to pre-order), but pays for itself after 2 years when you need to buy another Coin.
Besides similar product competitors there are also completely different competitors in Apple Pay, Google Wallet and others. These solutions aim to use your phone over a physical card. So while Coin like products reduce the number of cards you need to carry, phone-based products aim to remove the wallet all together. The concept of phone-based products is to leverage NFC for payment, but security concerns may be the limiting factor for adoption.
Overall Impressions
Good

Product and packaging – reminds me of Apple
Ease of use – from opening to using in less than 15 minutes
Security – no NFC, last 4 digits only on product, self wiping after multiple failed log in attempts

Bad

Pre-order delay – from launch to one year delay with no warning
Prioritizing iPhone or Android initially – you must support both from day one
Last 4 digits only – displayed on product, full number only on app (means you need app or to carry cards)
No ability to name cards on app or Coin – makes it really hard to remember what card is what

Praises

It works – first to market with a product that is fully usable
It is cool – they made it simple and functional and people notice it when you pull it out

Concerns

Supports up to 8 cards – fine for me, but likely limiting for most
Seems flimsy – not convinced card will last two years on its own
Lacking features – no NFC support, no barcode support
Not cheap – even though it does not cost much it could break and require replacement which is not free
Overall Coin is a really cool idea. Unfortunately, due to some missteps and the competition going above and beyond, I have fears for the future of Coin. If phone-based products take off like I expect them to then Coin-like products will be dead in the next decade at least on a consumer-basis like they are being marketed today. A potential exit strategy for Coin would be from a major credit card provider in that the provider could issue a single card to customers that have multiple cards from the same provider in an attempt to reduce costs and even potentially collect data from customers.
For now, I really enjoy my Coin and will continue to use it. I will not lie though, I have my eye on Plastc. Thanks for reading my review!
© 2015, Steve Flanders. All rights reserved.