VMware released a ton of updated vRealize products yesterday including Log Insight 3.0. Now that Log Insight 3.0 is here, you might be wondering how to upgrade. Read on to learn everything you need to know!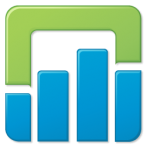 What's New?
As always, a lot! Including:
Server

Massive performance improvements — 2x across the board!
Query HA
Rolling upgrade
Cluster-wide configuration — including SSL — management
Snapshots
Multi-function charts
URL shortener
Content packs including directions and agent groups
HDFS archiving
Machine learning improvements

Agent

Parsers
Agent groups (server-side feature)
SSL support
Bookmarking

Other

Improved vR Ops management pack integration
Important Upgrade Information
Ready to upgrade?! Let's talk about the important changes to keep in mind.
Prerequisites
As always, please read the release notes beforehand!
It is important to note the following changes in Log Insight 3.0 prior to upgrading:
Query traffic needs to be sendable to all nodes: Given query HA all nodes need to be included in the query balancing policy. Of course, the Integrated Load Balancer (ILB) handles this automatically. While External Load Balancer (ELB) support was removed in LI 2.5, it is important to note that round robin load balancing of query traffic via an ELB is not supported and will not work as expected.
In addition, the upgrade requirements are important:
Upgrading is only supported from Log Insight 2.5 GA or newer (not new): If you are running an older version of Log Insight you need to upgrade to each GA version in order. For example, if you are currently running Log Insight 1.5 then you need to upgrade to Log Insight 2.0 then 2.5 and finally 3.0.
Upgrade is only supported from the cluster master node, not the ILB, and requires port 80 and 443 be open (not new): Upgrading from the ILB is not supported. You must navigate to the master node's UI directly to perform the upgrade. In addition, both ports 80 and 443 must be enabled for the upgrade to complete successfully.
2-node clusters are not supported (not new): Add a third node prior to attempting upgrade or the operation will fail (the hard requirement is new).
All nodes need to be able to access all core services (NEW): Previously, only the cluster master node needed to be able to access core services such as Active Directory domain controller. Now, all nodes need to be able to access these services.
Upgrade Changes
A couple of changes were made to the upgrade procedure in Log Insight 3.0:
Pre-validation checks are run prior to the upgrade operation to help ensure that the cluster is in a supported and healthy state: If the pre-validations find an issue, the issue is reported to the user and the upgrade operation will not proceed.
Upgrading the cluster master node results in a rolling upgrade of the rest of the cluster: This means once the cluster master upgrade completes, each worker will automatically be put into maintenance mode and upgraded sequentially and without user interaction.
Additional Information
The following additional information may also be helpful:
Summary
As you can see, Log Insight 3.0 and really "ready for any"! Looking for a feature not in the this list? Hit up the Log Insight community to vote on existing features or add your own!
© 2015, Steve Flanders. All rights reserved.