Three years ago to the day, I had the misfortune of having my rental car broken into while I was on travel at VMworld. As my luck would have it, what was stolen included personal information that could be used to steal my identity. What happen on that day I am still dealing with today. I have been meaning to talk about my experiences for some time, but never had the chance to write them down. In this post, I would like to share some advice on how to deal with (potential) identity theft.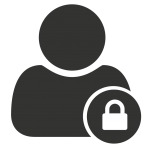 Protecting Against Identity Theft
Note that the order below matters and is the order in which I would deal with identity theft.
Do not spend money of identity theft services: Most of these services charge large fees and provide little to no value over what you can do yourself for free. Unless there are major charges taken out against your account, you will likely be responsible for tracking down and clearing up any issues by yourself anyway.
Cancel all impacted accounts immediately: The goal is to reduce the amount of work you need to do. If you do not cancel your accounts and charges are made against them, the financial companies will contact you about the activity. You will then need to dispute the charges, which requires filling out paperwork and signing an affidavit. Save yourself the hassle and cancel the accounts now. Note that canceling accounts goes beyond credit/debit cards, it includes canceling stolen passports, social security number and/or driver's license as well as anything else that was stolen. Also note for checking accounts you need to disable ACH (Automatic Clearing House) withdrawals as these are separate from the traditional checking account and are not cancelled/disabled when the checking account is cancelled/disabled. Paypal has some good information on ACH payments.
Add a 90-day fraud alert to your credit report at all three credit bureaus: There are three credit bureaus: Experian, Equifax and TransUnion. You need to contact all three and request a fraud alert be added to your account. This request is free of charge.
File an identity theft report with the FTC: You need a paper trail to prove your claim and in order to qualify for services. This is a critical step that should not be overlooked.
File a report with police department where the incident happen or in worst case your local police department: You need a paper trail to prove your claim and in order to qualify for services. This is a critical step that should not be overlooked.
Freeze your credit accounts: Here is where the rubber meets the road. If you are not sure your identity has been stolen, this step may not be necessary and will cost money (<$100). If there is a decent probability that your identity will be stolen then you should highly consider freezing your accounts. If you know your identity has been stolen then you really need to freeze your accounts. Freezing your accounts make it so no one can take out a line of credit in your name, including yourself. You can unfreeze your accounts at any time if you need to. Note you must freeze your account at all three credit bureaus (separate fee for each).
Add a 7-year fraud victim alert to your credit report at all three credit bureaus: This step is necessary only if you know your identity has been stolen. This steps makes it free to freeze or unfreeze your account and provides additional protection on your credit including phone calls with confirmation of credit requests. This service is free if you have an identity theft report with the FTC.
Check credit reports for the whole family including children frequently: While it is important to check your own credit report, when it comes to identity theft, the whole family is at risk. Be sure to check credit reports for the whole family including children as children credit fraud is typically not caught until the children come of age to acquire credit.
Note that many sites exist with information similar to the above, for example: Experian.
Dealing with Identity Theft Issues
If you become the victim of identity theft you must then do everything possible to clear your name — note this process can easily consumes hours of time multiple times a week for several months, but it is absolutely critical that you deal with it. Note that most of the below information comes from this site, which I would highly encourage reading in-depth.
Close new accounts opened in your name: If you see new accounts close them immediately and be sure to put a credit freeze on your account. If this is not properly taken care of it can drastically impact your credit score.
Remove bogus charges from your accounts: If upon checking your credit report you see bogus charges get them removed immediately so you are not responsible for them and so they do not impact your credit score.
Resolve tax-related fraud: If the IRS contacts you get back to them immediately. It may be necessary to complete IRS Form 14039 if requested.
Report misused social security number: Your local SSA office can assist.
Stop debt collectors from collecting debts you do not owe: You need to write to them — sample letter — and tell them what is going on and have them stop.
Resolve medical identity theft: Contact the medical facility directly.
Clear your name of criminal charges: Contact your local police department.
All other accounts you must contact directly: This includes utilities, checking accounts, student loans, investment accounts and bankruptcy. Typically, you will become aware of issues if they arise, but I do recommend calling all major cell phone companies and inquiring if there is a new account opened under your name. If so, get it closed and report.
Summary
As you can see, identity theft is no joke. In many cases, you will need to do a lot of heavy lifting to clear your name. Invest the time and put the safeguards in place before things get worse. Everything listed above you can do yourself without paying another company — though it will take time.
Looking for ways to prevent identity theft in the first place? Have a look at this site.
© 2015, Steve Flanders. All rights reserved.