One of the great improvements in Log Insight 3.0 is around scale and more specifically its ingestion rate, cluster size and retention period. In this post, I would like to discuss this improvement as well as how to properly calculate Log Insight cluster deployments for 3.0.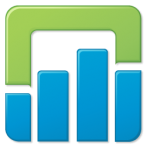 The Numbers
First off, let me show the official sizing numbers, including configuration maximums, for Log Insight 2.5 or older:



Now, let's have a look at the 3.0 numbers:



Yup, you are reading that right — a 2x improvement across the board with the exact same resources 🙂 It is very important to note that network bandwidth utilization is now a consideration when approaching 3.0 configuration maximums so plan accordingly.
Maximums Guide
It is also worth mentioning that the Administrator's Guide now has a maximums section. Be sure to check it out!
Calculations
You might be wondering how to size Log Insight instances especially given the different numbers between Log Insight versions. As you might know, I have an online calculator that can be used. I am happy to announce that this calculator has been updated for Log Insight 3.0. Instead of creating a new calculator, I added an option to specify which Log Insight version you are running and based on the Log Insight version number you will get applicable results.
It is also important to note that the calculator now includes required network bandwidth information as well given that a Log Insight 3.0 cluster can consume much of a 1 Gb link at configuration maximums.
As always, if you have any feedback on the calculator please let me know!
Summary
All you have to do is upgrade and you instantly get to benefit from better performance in Log Insight.
Remember to take into account network bandwidth as you approach configuration maximums.
The sizing does not change cluster requirements:

You still need at least a 3-node cluster
You still should run medium or larger nodes in product regardless of the ingestion rate (this is for query performance)

Be sure to check out the new maximums section in the Administrator's Guide.
If you have questions about sizing, check out my online calculator.
© 2015, Steve Flanders. All rights reserved.