Now that I have talked about the new agent parsers functionality and walked through each of the supported parsers in 3.0, I want to talk about a new server-side option for agents called agent groups. Read on to learn more!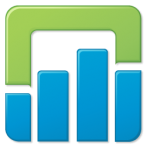 Background
The Log Insight administrative UI has an Agents section. This section provides a list of all agents that have reported since the last server restart as well as a configuration box which can be used to configure agents server-side. In Log Insight 2.5, this configuration box was an all or nothing operation meaning the configuration either went to all connected agents or if no configuration was specified then to no agents.
Agent Groups
In Log Insight 3.0 agent groups have been added. You will find agent groups at the top of the page: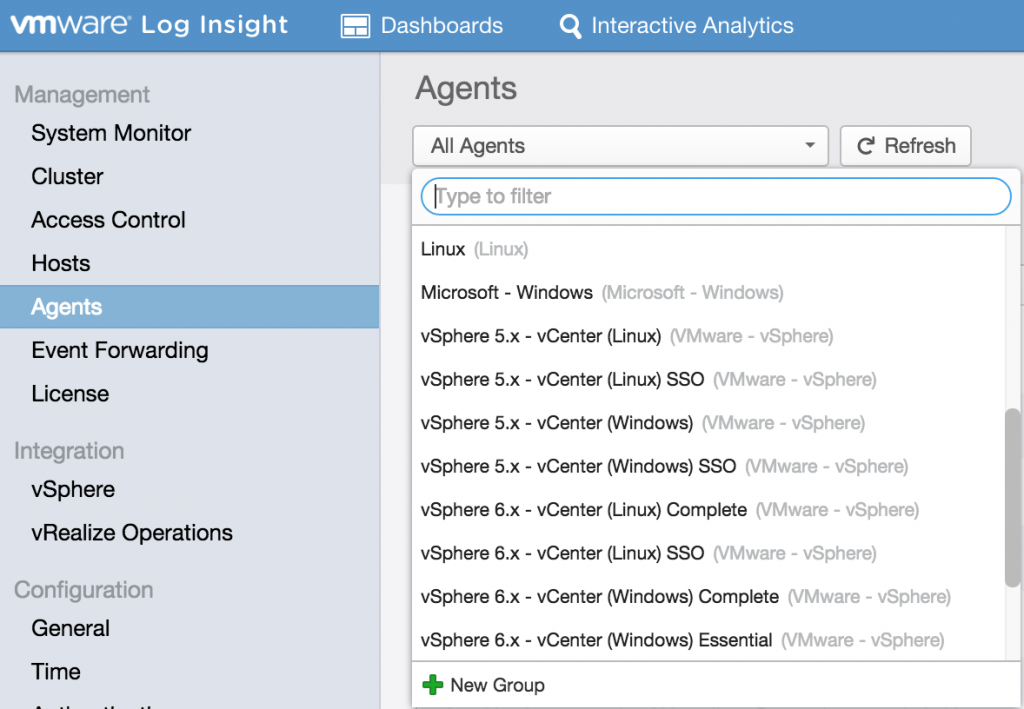 Agent groups contain one or more filters which will restrict what agents are returned. A variety of options are available for filtering:



Once you have added your filters you need to hit the blue Refresh button at the top of the screen:



The resulting agents that are returned are the agents that will receive the specified configuration (note 3 instead of 7):



Now enter your agent configuration in the configuration box and finally hit the Save Configuration button: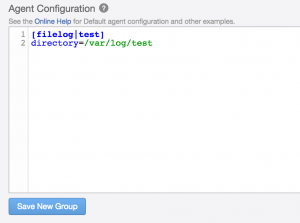 That's it! Now you can repeat the operation as many times as you want to create additional agent groups. A few important notes:
If a new agent is added that matches the defined filters of an agent group then it will get the configuration automatically.
An agent can belong to one or more agent groups.
Since an agent can belong to one or more groups, section names must be unique per Log Insight instance to prevent conflicts. If you attempt to reuse a configuration name you will receive an error:

Given that configurations can only be seen server-side via agent groups and an agent can belong to one or more agent groups, to view the actual/complete configuration of an individual agent, see the liagent-effective.ini client-side.
Summary
Do you want some agents to collect different logs than others? Agent groups make it possible to configure agents the way you want. Have you tried agent groups yet?
© 2015, Steve Flanders. All rights reserved.