Log Insight has supported viewing events in context since Log Insight 2.5. In Log Insight 3.0 a small but important change has been made. Read on to learn more!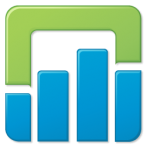 In Log Insight 2.5 when you selected View Events in Context you were brought to a pop-up with no filters — regardless of the filters you had on Interactive Analytics. The problem was this meant you were viewing the event you selecting against all other events being ingested into Log Insight. If you have a low ingestion rate this may not be an issue, but for high ingestion environments this lead to a lot of noise.
Now in Log Insight 3.0 when you select View Events in Context all filters used on Interactive Analytics continue to the pop-up view. The result is that you can now view events in a refined context that helps eliminate the noise. Of course if the filters restrict too much information they can be removed or even adjusted as desired. The idea is that it is easy to remove filters, but it may be hard to add them back when switching from Interactive Analytics to View Events in Context.
Note this only applies to filters and not to anything in the search bar. The thought here is that the information in the search bar may only return the result you want to view in context which means the pop-up will be way too restricted. Of course if you do want the information in the search bar it is easy to add from the pop-up because the event you selected the option from must contain the text or it would not have appeared in the search results to begin with.
© 2015, Steve Flanders. All rights reserved.