After a two month hiatus, I am back just in time for the GA release of Log Insight 3.3! I recently covered most of the new features here and while I plan on deep diving into all of them, I would like to start by talking about the upgrade procedure and what you need to know. Read on to learn more!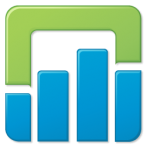 Before You Begin
The upgrade procedure for LI 3.3 is the same as previous releases and has the following requirements:
Must be able to access the cluster master node on ports 80 and 443
Must upgrade from the cluster master FQDN (VIP will require redirection)
Can only upgrade from the latest previous GA (e.g. LI 3.0) or a TP post LI 3.0 — if running something older you must upgrade in order from GA to GA (e.g. 2.0 -> 2.5 -> 3.0 -> 3.3)
Upgrades must be done one node at a time — though LI handles this automatically
Server Upgrade
OK, so the upgrade procedure would be:
Read the release notes
Grab the LI 3.3 PAK file
Navigate and log into the /admin/cluster page
Select the upgrade button — if on VIP you will be required to redirect and re-login
Select the PAK file
Accept the EULA
Additional Information
That's it! Once the cluster master node upgrades it will kick off an automatic rolling upgrade of the remaining nodes. You can watch the progress from the /admin/cluster page. A few notes:
LI performs some health checks prior to upgrading and may require manual intervention before the upgrade will be allowed
If LI runs into an issue during the rolling upgrade it will automatically rollback to the previous version
Upgrading to LI 3.3 requires an OS restart so the upgrade time will be longer then previous releases
Agent Upgrade
Of course you should also be sure to upgrade your LI agents to the latest version as well. This is done through the standard MSI/RPM/DEB methods — no changes from previous versions.
Summary
LI 3.3 has a ton of great new features and bug fixes and the upgrade procedure is as easy as ever! Be sure to checkout LI 3.3 today!
© 2016, Steve Flanders. All rights reserved.