Is it really August already? Yes it is and you know what that means? VMworld US is coming up! If you are planning to attend this year and are interested in Log Insight, be sure to register for my sessions:
8040 Turning up the Noise: How VMware's Private Cloud Team is Getting Closer to the Heartbeat of their Infrastructure, Billions of Events at a Time, Thursday, September 1, 2016, 12:00 p.m. to 1:00 p.m.
8641 A Lot of Insight; No Power Point, Wednesday, August 31, 2016, 2:30 p.m. to 3:30 p.m.
Attending TAM Day? Then get some exclusive Log Insight information at the following sessions:
Log Insight (?ne+dle) to Value Deep Dive, Sunday, August 30, 2016, 1:30 p.m. to 2:30 p.m. Breakers H, Level 2
TAM Customer Day – Ask the Experts Session Sunday, August 28, 2016, 1:00 p.m. to 2:30 p.m.
Want event more Log Insight? Be sure to check out the top 5 Log Insight VMworld sessions listed here. I hope to see you in Vegas!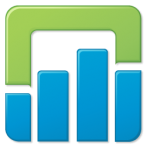 © 2016, Steve Flanders. All rights reserved.