As I have discussed in the past, I am a big fan of Synology. So much so, I migrated off of all cloud storage solutions such as Dropbox and onto Synology's Cloud Station application. To date, this move has been great for me. Recently, I purchased the new MacBook Pro and decided to use Migration Assistant to move all of my data to the new laptop. My goal was to continue using both laptops — one for home and one for travel. Given that I wanted to keep the two laptops in sync as much as possible and given that I primarily use the Desktop and Downloads folders on Mac, I decided to sync the contents to Cloud Station. Unfortunately, doing this always resulted in an authentication error as well as an abnormal status on one of the two laptops. I could re-authenticate, but that would just move the error to the other laptop.
In this post, I would like to cover the solution to the problem. Read on to learn more!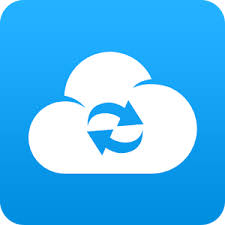 What is Cloud Station?
It is basically a Dropbox / Google Drive / Box alternative.
Troubleshooting
I did a ton of troubleshooting as well as trial and error in order to fix this problem. Here are some of the things I tried:
Checking the logs — both in the UI and via the CLI. No additional information was listed
Searching for the error online and reading every forum available
Uninstalling and re-installing the client on both devices


Note: An uninstall utility can be found by navigating to Applications > Synology Cloud Station, right-clicking and selecting Show Package Contents, then going to Contents > SharedSupport > Remove Synology Cloud Station Drive

Uninstalling and re-installing the application on the server
Using different username for each client — previously I had used the same username
Changing permissions for the users on the server-side —- administrator users could potentially change file/folder permissions
Forcefully changing permissions on the client-side
Clearing the contents of Cloud Station and attempting to sync one client at a time
Nothing fixed the issue. Then I noticed something odd, if you go to Advanced Options for the user account on the Mac, the UUID for both clients was the same.
Note: You can access Advanced Options by going to System Preferences > Users & Groups, unlocking and then right-clicking a user.
I assume the reason for this was because I used Migration Assistant. There is an option to "Create New" for UUID so I tried this. I then restarted as well as repeated every step of troubleshooting above, but still the issue persisted.
Workaround
Still thinking the issue with Mac user related, I decided to create a new user on one of the clients and attempted to configure Cloud Station. As suspected, this finally fixed the issue.
Note: I do have the same Mac user name on both clients. I did try renaming one of the users, but this did not fix this problem. There appears to be something specific to the user account causing the issue.
While I have been unable to figure out what specifically is causing the issue, I have been able to find a workaround to the problem. I am in now in the process of moving all of my content from my previous user account to my new user account. While this is a bit painful and not something I want to do regularly, I have been using the same user account for a long time and it has a lot of junk so this is a good opportunity to do some housekeeping.
I hope this information is helpful to someone else!
© 2017, Steve Flanders. All rights reserved.