Hey everyone, I am a little delayed but wanted to let you know that Log Insight 4.5.1 is available now and I highly recommend you upgrade to this maintenance release. Read on to learn more!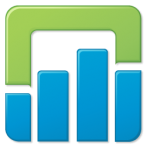 What's New?
No changes. This is a maintenance release so it does not contain any new features.
What's Fixed?
Security patches — if you want a full patched Log Insight whether new deployment or upgrade you need version 4.5.1
Archives were not kept for more than one day — this impacts version 4.5.0 only
Event forwarding filters either fully work or were removed — this impacts version 4.3.0 and 4.5.0
What's Changed?
Event forwarding filters that did not work were removed.
The deprecation banner for Active Directory has been removed.
How to Upgrade
No changes.
You must be running Log Insight 4.3 or 4.5 — upgrades must be sequential from every non-maintenance GA release.
You must access the cluster master's FQDN (not ILB VIP) and ensure you have access to ports 443 and 80.
You go to the /admin/cluster page and follow the upgrade workflow.
Summary
Log Insight 4.5.1 contains three very important fixes. I would strongly recommend that all customers, no matter what version they are running, upgrade to 4.5.1. As always, be sure to review the release notes beforehand.
Note: Log Insight 3.0 goes out of support on 2017/11/15 so now is the time to upgrade and version 4.5.1 is what you should be upgrading to (sequentially of course).
© 2017, Steve Flanders. All rights reserved.