We are getting into the holiday season, which means more access to food — most of which is not that healthy. For me, this is a challenging time as food self-control is not one of my strong suits. Knowing this about myself, I have spent some time reflecting. Read on to hear what I have learned.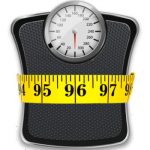 Habits
Humans are creatures of habit — I know I am. Habits are hard to form and hard to break once formed. In my case, eating unhealthy is a habit. When I say that I am not making an excuse for myself — I recognize the issue, and I am actively perusing ways to address it. With the holiday season coming up, I know it is critical that I develop an achievable game plan, so I do not put on my winter insulation (which has already started).
Motivation
I have spoken about motivation many times because I feel it is a critical piece of success for many aspects of life, including fitness. Something that I have recently learned about myself is while I am extremely motivated when I am in shape, that motivation does not stay, and I find myself harming gains through poor eating and lack of proper exercise. Perhaps this means I need to find something else to motivate me…
Game Plan
Well, I know what works:
Stay away from junk food
Have others help hold me accountable
Find a way to exercise
Find a way to be less busy, so I have fewer excuses
Knowing myself, this is not enough and not achievable. There will be junk food, and I will be tempted by it. I have been so busy that few others can help hold me accountable — and honestly, it is not their responsibility. Given life currently, exercise will primarily involve body weights and running — nothing is preventing me from doing either today, yet I do not. I will always be busy — with that said, I always find more time, so this is just an excuse.
So what is my plan? Register for competitions. I am competitive by nature, so if I register for a competition, I will be motivated to do well. I registered for a CrossFit-style weightlifting competition just after Thanksgiving.
Unfortunately, these types of competitions encourage putting on weight. Next, I am going to register for an individual competition in January. This will require me to cut some of my winter weight. February brings the CrossFit Open, which would require me to increase cardio and reduce weight.
In short, it looks like I have three more weeks to sustain my current level, then I will switch back to counting macros. Wish me luck!
© 2017 – 2021, Steve Flanders. All rights reserved.