It is my pleasure to introduce VMware Log Intelligence — a new VMware SaaS offering as part of VMware Cloud Services. What is it and how you can try it out? Read on to learn more!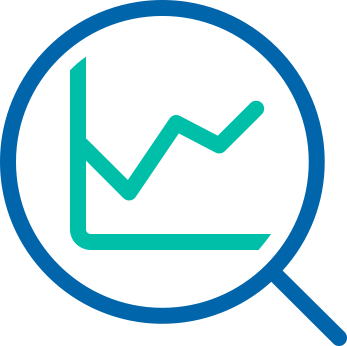 Background
As the name implies, Log Intelligence helps your analyze your logs. In many ways, the service is similar to VMware vRealize Log Insight. In a future post, I will compare the two, but for now the key differences to be aware of are:
Log Intelligence is a SaaS offering while Log Insight is available as an OVA only
Log Intelligence supports syslog, SDDC, VMC, and AWS EC2 while Log Insight supports syslog and SDDC
Now, you have the choice of using an on-prem product or SaaS service for analyzing logs. I plan to cover all the features of Log Intelligence in-depth, but in this post I would like to highlight the key pieces of information to be aware of.
Features
Log Intelligence supports syslog and CFAPI (Log Insight proprietary format) for log ingestion. Today, ingestion is done through a data collector VA or AMI (I covered VMware Cloud Services data collectors here). Once events have been ingested into Log Intelligence the home page helps you with your investigations by providing information about recent alerts, event observations and the ability to query over both events and content: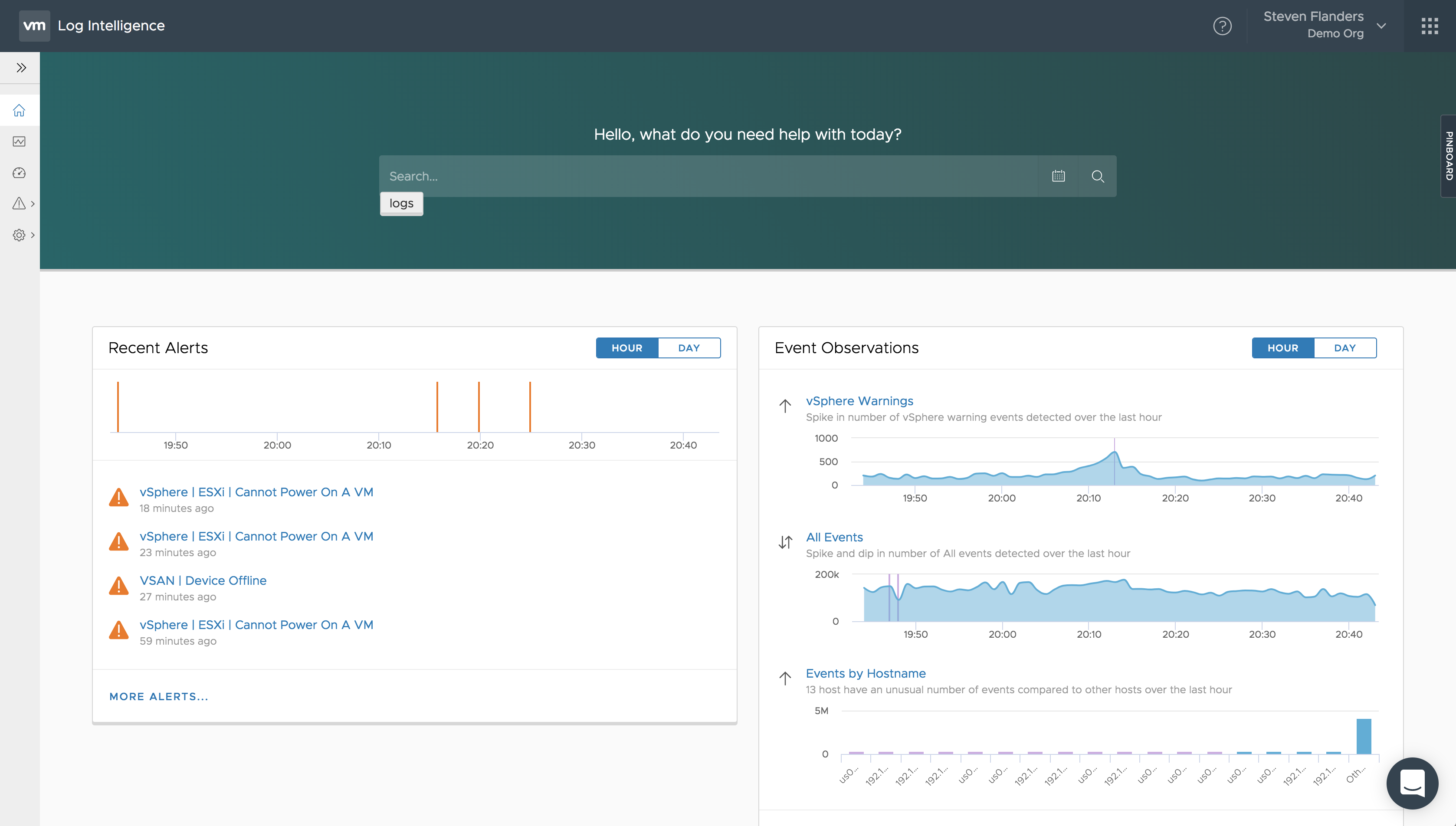 The events page allows you to query over your events seeing both a visual representation as well as the events themselves. As you may expect, you can save queries, create alerts, add to dashboard, and much more: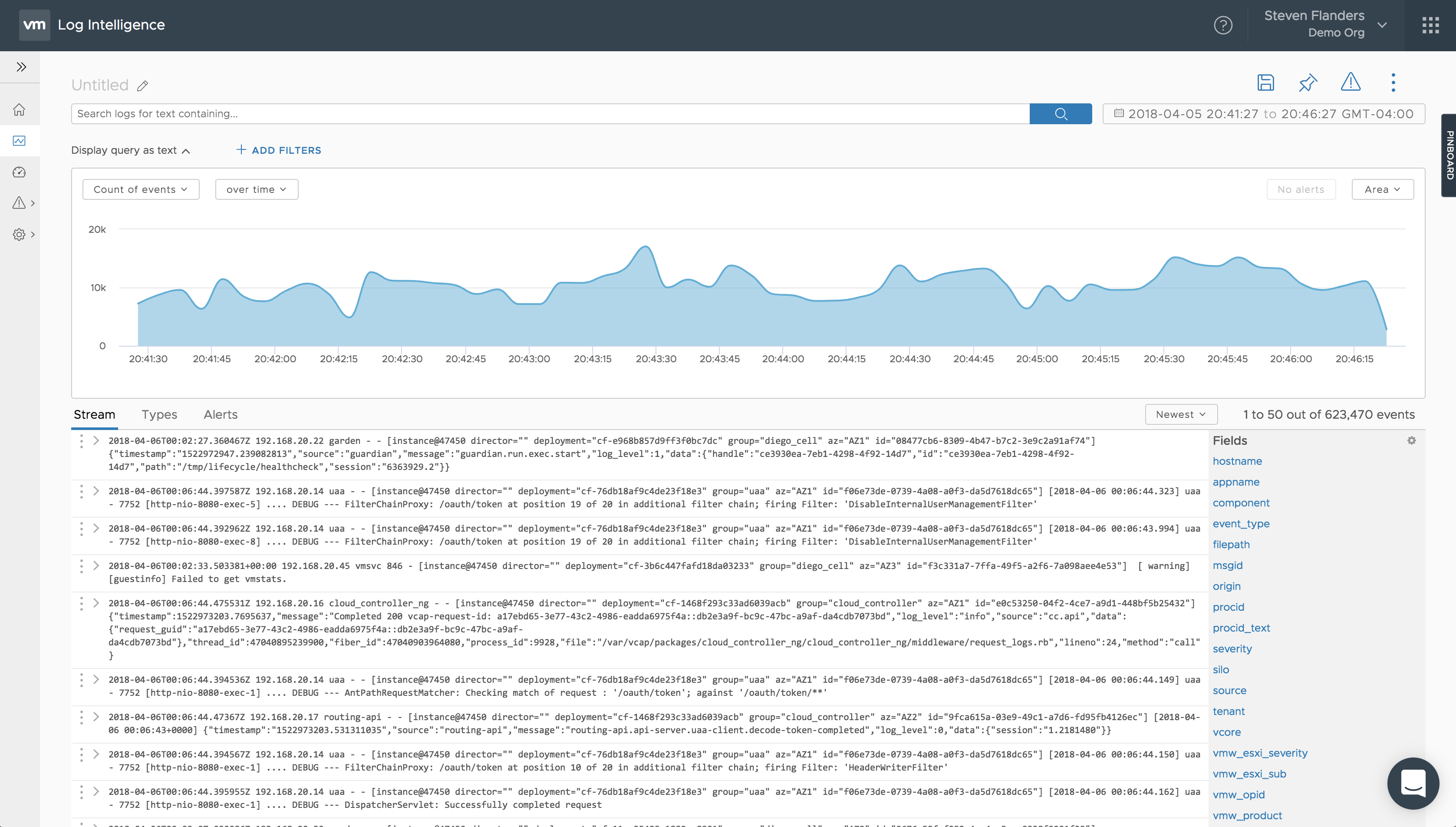 As hinted to earlier, Log Intelligence comes with SDDC content built-in. This content can be configured and enhanced as desired through the UI.
Pricing
Information about pricing can be found on the Log Intelligence page — below is the latest information at the time this post went live.
On Demand/Pay Per Use
1 year
3 years
Price ($/GB per month)
$2.25
$1.95
$1.49
Retention
30 days
30 days
30 days
Volume Commit
(GB per month)
None
Customer chosen level
Customer chosen level
Overage
Not applicable
@ On-demand price
@ On-demand price
Billing
Monthly
Paid upfront
Paid upfront
Support
Included
Included
Included
FAQ
Note: This is my personal FAQ. The official product FAQ can be found here.
Q: What if I want more/less than 30 days retention?
A: This is of course available. Please contact VMware for more details.
Q: What about security?
A: Log Intelligence offers secure data access and transport, access control and user authentication.
Q: Why pricing per GB instead of OSI/CPU?
A: Log Intelligence is hosted on AWS and that is how AWS charges.
Q: What about support?
A: Log Intelligence is fully supported by VMware and you can get the latest system status here.
Q: What is the abbreviation for Log Intelligence?
A: LInt (because LI is already taken by Log Insight)
Q: How can I start my 30-day trial?
A: Go to the Log Intelligence page and select Request Access.
© 2018, Steve Flanders. All rights reserved.