I am happy to announce the release of Log Insight 4.6. As always, this release has a ton of new features. Read on to learn more!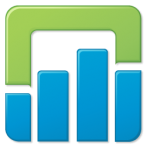 What's New
General Enhancements

Ability to be notified of dormant hosts
Event forwarding supports sending in raw syslog format (basically unmodified)
Authentication via VIDM local users is now supported
More configuration APIs supported

UI

Ability to configure multiple destination for an agent from the UI
Ability to enable/disable time synchronization on dashboards page
Ability to exclude in addition to include legend options
Bulk operations added to User Alerts page
Ability to filter and perform bulk delete operations on Access Control page
Added ability to export a full list of agents from the Agents page

Agent

Support for journald collection
Ability to send syslog events over UDP
max_disk_buffer increased from 2GB to 8GB
Ability to disable compression for CFAPI
Support for Photon OS version 2

Importer

Support bzip and bzip2 archiving formats
What's Fixed
Fixed incompatibility with NSX ARP suppression feature which could impact Log Insight integrated load balancer
vSphere integration now reuses sessions instead of always creating new ones
Fixed an issue where view admins had permissions they should not
Fixed issue were upgrade fails when the /storage/var partition is full
Fixed an evaluation tooltip when you do not provide a license on the License page
Fixed a bug leading to an agent crash
Fixed a bug handling copytruncate rotation scheme for log files in some circumstances
Latest security updates
What's Changed
Active Directory authentication is no longer deprecated — still recommended to use VMware Identity Manager instead
Support for up to 15 vSphere integrations per node in the Log Insight cluster (that's up to 180 vSphere integrations!) — previously Log Insight allowed a maximum of 10 vSphere integrations per cluster
Dashboard time synchronization defaults to off now
How to Upgrade
No changes.
You must be running Log Insight 4.5 — upgrades must be sequential from every GA release.
You must access the cluster master's FQDN (not ILB VIP) and ensure you have access to ports 443 and 80.
You go to the /admin/cluster page and follow the upgrade workflow.
Documentation
Summary
VMware has done it again with another solid release of Log Insight. As always, it is recommended that you upgrade to the latest version, but be sure to read through the release notes before you do. Also, be sure to leave a comment and let me know how the upgrade went as well as what you think about the new features.
Note: Log Insight 4.0 and newer are the only supported versions at this time. Given the new release of Log Insight 4.6, end of support moves from 2018/11/15 to 2019/04/12.
© 2018, Steve Flanders. All rights reserved.