As many of you have heard, I have decided to leave VMware to pursue another one of my career goals. Read on to learn more!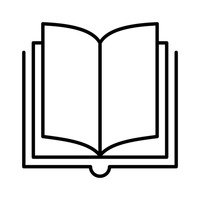 I started my career in IT and quickly discovered VMware technology. It was clear at the time that VMware was going to take off, and I immediately added a career goal to work at VMware. A few short years later, I joined EMC to kick off an internal start-up around storage and compute. Over time, I took on an architecture role and was responsible for designing and maintaining the entire IaaS. I spent five years in the operations world working on various offerings at EMC, Mozy, and VMware. In fact, it was while running operations for Cloud Foundry (while it was at VMware) that I made the transition from EMC to VMware and achieved another of my career goals.
Five years into operations, it was time for a change, and while Engineering was not one of my career goals, it is where I found myself. What I thought would be a year or two detour turned into a five experience that went well above my wildest expectations. In Engineering, I worked directly with customers and really impacted the product. In addition, I was given the opportunity to lead Engineering efforts for both Log Insight and the incubator Log Intelligence which is now publicly available. I helped lead global teams and worked with some of the best Engineers. In addition, I helped move the BU from waterfall to agile and from Engineering to DevOps.
With ten years in the formerly EMC, now Dell family, it is time for me to pursue another of my career goals — joining a startup. While the end goal is not to join a startup, it is a necessary step to achieve my bigger career goal. Recently, I was presented with an opportunity to work with a team I trust, in an area I see great potential and at the right time in my career. I accepted the position and start… today! The company is currently stealth, so I cannot say much about it yet, but I can say it is not in the VMware space. This means my involvement in VMware technology will be diminishing over time. I still have many blog posts for Log Insight and Log Intelligence lined up, so you can expect more material, but I expect to be out before VMworld.
One thing I love about VMware is the community, and that is why writing this post is bittersweet for me. I will continue to blog, but the content will, of course, change. I wanted to thank everyone who has been part of my VMware journey, and I hope you will continue to follow me on my startup journey. Thanks for reading!
© 2018 – 2021, Steve Flanders. All rights reserved.