At VMworld Europe today, VMware announced a wave of new cloud management offerings and capabilities including a new version of Log Insight scheduled to be released in Q4 2014. The Log Insight release will be the fourth GA in only 1.5 years!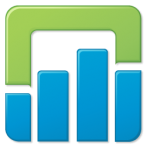 vRealize Log Insight
There are A LOT of amazing new features including:
Role-based access control (RBAC)
vRealize Operations inventory service integration
Internal load balancer
Linux agent
Event forwarding
Content pack marketplace
Presentation mode
Hosts overview table
Ability to edit saved queries including alerts and dashboards
Much, much more…
As I talked about in my post last week, many of the features are available for testing today if you are part of the Tech Preview program. In addition, VMware hinted at new content packs for the "most popular networking gear" are expected in Q4 as well. For more all the official information about the announcement, see: Log Insight 2.5 Release Announced or VMware vRealize Suite Updates Cloud Management Platform for Comprehensive Management of Applications and Infrastructure in Hybrid Clouds. To be notified when VMware vRealize Log Insight 2.5 is available for download, sign up at: http://eepurl.com/3FUsr.
vRealize Operations
In addition to Log Insight, vRealize Operations (formerly vCenter Operations Manager) 6.0 was announced which includes a ton of new features including:
Intelligent Operations

Predictive analytics and Smart Alerts
Powerful Visualizations
Unified UI to Manage vSphere and non-vSphere Domains
Enhanced Capacity Planning and Project Management

Policy-Based Automation

Advanced Policy Management
Automated Remediation
User and Access Control Management

Unified Management

Scale-out and Resilient Platform
Unified Storage Visibility
New Management Packs
Wow. You can read all about the vRealize Operations 6.0 release here: Introducing vRealize Operations 6.0 – Delivering Intelligent Operations From Apps to Storage.
New Product & Offering
On top of all of this, vRealize Code Stream, which enables a continuous delivery solution for DevOps, and vRealize Air Compliance, the industry's first SaaS compliance service built for the software-defined data center, were announced as well further growing the management portfolio. For more information see: VMware Drives Cloud Management to New Levels with Major Updates to vRealize Suite, New DevOps Solution.
Licensing
Finally, and possibly of most interest, VMware announced pricing for the new suites and products:
VMware will update all the components of the VMware vRealize Suite which is available in two editions: Advanced ($6,750 per CPU) and Enterprise ($9,950 per CPU).
VMware vRealize Code Stream will be made available standalone and priced at $1,250 per Operating System Instance (OSI) or $7,500 per CPU.
VMware vRealize Air Compliance is now available in beta, which customers and partners can sign up for at: http://vrealizeair.vmware.com/compliance. Pricing for VMware vRealize Air Compliance will be announced at general availability.
VMware will also update both the operations and log analytics components of VMware vRealize Operations Insight, an add-on to VMware vSphere with Operations Management. VMware vRealize Operations Insight is licensed on a per-CPU model starting at $2,000.
© 2014, Steve Flanders. All rights reserved.