The time is upon us again! VMworld Europe is ramping up with the HOL opening yesterday and TAM day running all day today. This is my second time in Barcelona for VMworld, and last time I jotted down some quick tips based on my experiences. I hope you find the following information helpful and enjoy VMworld Europe 2014!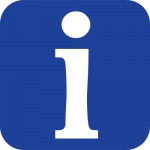 Hotel
At the end of the day, it really does not matter where you stay. I was about 30+ minutes from the convention center and away from Las Ramblas and had a great time. I had the ability to see other parts of the city and also had easy access via public transportation or taxi to get to other locations if needed.
Food
If the menu has pictures, then skip. If you want authentic Spanish food, then opt for the places where the menus are all words and all in Spanish. Don't know Spanish? Me neither! Grab an offline translation application for your phone, tablet, etc., and figure it out. A little more work, but worth the effort. Not only will you save a lot of money, but you will also experience way better food.
Exploring
Las Ramblas and Barcelona Beach are where it is at. If you are looking for something to do or someplace to go out to eat, you will most likely end up here. The areas offer a good combination of local flare and touristy attractions. Depending on your location and how far you are willing to travel, there is way more to Barcelona than Las Ramblas. I would recommend Parc Guell.
Mobile
Traveling internationally can be expensive if you use your mobile device. I choose not to use mine and instead rely on wifi. Most places in the city offer free wifi if you buy something, and for the non-local places, you can often guess the password. Once you get to the city, be sure to connect to the wifi and load your maps application to download your location. You may not know that the GPS feature does not require data (though wifi usually needs to be on – not connected, though). If your map application has the images, then you can use the GPS to navigate around. You will not get turn-by-turn directions with this method, but I found it more than sufficient. One final note is that if your phone supports a SIM card, then you can pick up a local SIM card for very cheap and use it for the trip. It is a much better deal than paying with your carrier.
Taxi
Many of the taxis do not advertise and do not accept credit card payments. If you have the hotel or restaurant call you a taxi, be sure to double-check they accept your credit card. Even if the taxi does not have a credit card sticker, many do have a credit card machine in the center console. They often do not advertise this as they would prefer cash. If you go to a taxi stand and ask for credit card, someone will take you.
Credit Card
If your credit card does not have a chip in it, it may not work and may not be accepted by merchants. In Europe, the credit card machine has two inputs, one on the bottom where about half the card is inserted and then the traditional swipe for the magnetic strip. The bottom insert only works if your credit card has a chip in it, so if it is a traditional credit card, be sure to tell them to swipe it. In addition, credit cards have pins in Europe. Upon swiping your card, they will ask you for a pin. If you do not have a pin on your card, tell them no pin and/or hit the green button on the credit card machine.
Other
You will find English-speaking people near the city's touristy parts, but I would recommend downloading a translator just in case. I saw someone using the 'Say Hi' application (~$3), and it worked great. For those without mobile on the trip, be sure to download an offline translator if you want it to work.
© 2014 – 2021, Steve Flanders. All rights reserved.