I have been thinking a lot about my fitness recently and the roller coaster ride I have put my body through over the years. I have also been thinking about how motivation is what keeps me fit. As such, I have decided to start blogging about fitness in 2015. My goal is to release two posts a month and talk about my fitness journey as well as some fitness tips I have learned along the way. I hope you enjoy the content!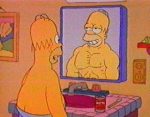 Getting fit the first time
If I think back to my childhood, I remember being semi-active and completely unfit. From a young age, I was involved with my father's lawn care business, my grandmother's hotel business, and a youth basketball team. From these experiences, I learned a lot, but nothing about fitness. I did not work out outside of the activities listed above, and I had an unhealthy diet consisting of a lot of processed foods.
It was not until junior year of high school that my fitness began to change:
I began working out with a friend who was getting ready to join the military.
I joined the track and field team.
I took up Brazilian Jiu-Jitsu.
It did not take long for me to see results. Within six months of becoming more active, I lost 40 pounds. All three activities honed in on my competitive nature and pushed me to work harder. While I did not set any goals for myself, I achieved a lot:
I got into the best shape of my life.
I ended up making it to states in track and field for sprinting.
I received my blue belt in Brazilian Jiu-Jitsu.
One might imagine that losing so much weight also required some dietary changes. It did, I stopped eating breakfast. Looking back on it now, I realize my definition of fitness was how much I weighed and how I looked. I was able to get to a weight and appearance that I was comfortable with, all without eating a healthy diet. This would end up causing me problems later in life.
I continued to lead an active lifestyle when I went to college. I joined the school's Judo team and began working out regularly at the school's gym. Over the course of my first three years, I managed to win every state Judo competition in the area. It was only at regionals that I met defeat.
And then came… excuses
Entering my fourth year of college, things began to change. I had a required computer science class that consumed my life. In addition, I was working full-time while in classes. While Judo could have been my saving grace, the coach was going through some changes as well, and the schedule was frequently changing. The result was I stopped prioritizing fitness. The competitive outlet I had found in fitness was replaced by work. Given that I had attained my fitness by working out and not by diet, cutting out fitness was a disaster recipe.
I had a full-time professional job in my field well before graduation. Six months after graduation, I received a call from a college friend to join an operations team. It was an awesome opportunity and one I could not turn down. Working in operations was very similar to the computer science class in college that consumed my life, only it went on for longer, much longer. The long hours and frequent on-call requirements made it easy to make fitness excuses. In addition, my competitive nature to excel became focused squarely on my job. Operations has many similarities with college: poor diet, a lot of work, and plenty of distractions.
By the time I switched to operations, my lack of fitness focus had begun to show. A year into operations, and it really showed. I kept saying I would get back into fitness, but I never prioritized it. I kept saying work would slow down, but it never did, and I never did anything about it. I worked hard at my career, and my efforts were rewarded. I achieved what I set out to achieve in terms of my career goals, but the price I paid was very high, especially when it came to my fitness.
Getting fit the second time
At the age of 27, I was the heaviest I had ever been. From my appearance, you could see I was unfit. It took a toll on my attitude, my motivation, and even my marriage. In the five years since I had graduated from college, I had attempted to go to the gym from time to time, but the results were slow, the motivation was not there, and it was too easy to make excuses.
With my 28th birthday coming up, my wife, Mary, had researched CrossFit and found a place close to where we lived, hosting a free session. She convinced me to go, and the rest is history. Over the next year, I lost 40 pounds and became stronger than I ever was in my entire life. It was not easy, but I ended up attaining my fitness again, and this time I was determined to keep it.
This time around, I also prioritized my diet in addition to working out. This was made easier as CrossFit encourages a clean diet. The results were like you see on the weight-loss TV commercials (the picture on the left is me 10/2012 and on the right 02/2014):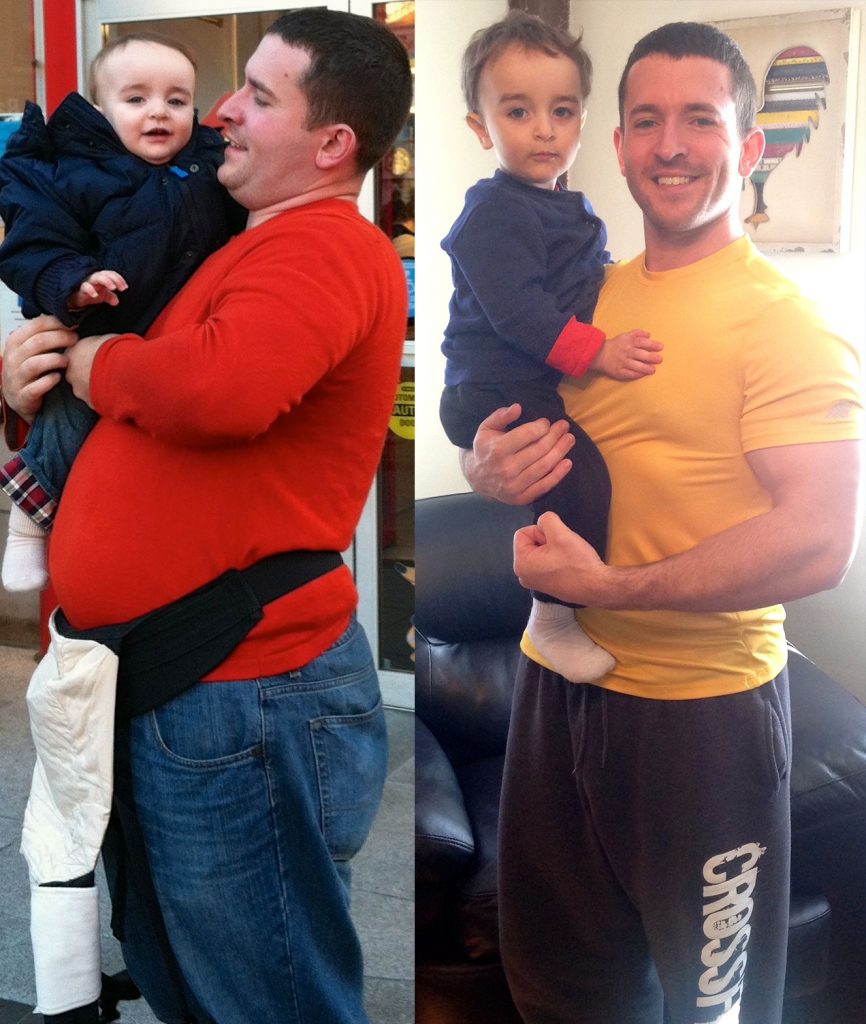 This is my fitness journey, and over the next several fitness posts, I will go into the details of my journey and what I believe ultimately led to my success. I will also cover in-depth what worked for me and what did not. Thanks for reading!
© 2015 – 2021, Steve Flanders. All rights reserved.