I recently added another server into my home lab; it was a used Dell PowerEdge T620. As part of the process to get the new server online, I started by upgrading the firmware. Given this was a Dell server, I had a view options to upgrade the firmware:
Dell Repository Manager
Dell Server Update Utility (SUU)
Manually on the Dell drivers and downloads page
My preference is to use Dell Repository Manager because it makes it possible to download the smallest amount of data necessary to perform the upgrade. After upgrading the Dell Repository Manager software on my Windows 8 Fusion VM and downloading the firmware related to the T620, I attempted to burn an ISO. At the final step of the wizard, I was presented with an error that stated:
Bundle does not contain any components
The result was the inability to burn an ISO with the downloading firmware. What was going on and how can you fix it?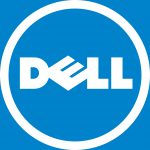 I cannot tell you how many things I tried…
Download firmware for different server (e.g. T610)
Download firmware for a different type of server (e.g. rack mount)
Restart the Windows 8 Fusion VM
Delete Dell Repository Manager and reinstall
Search Google for the solution
Look for a log file with a clue
etc
Finally, I decided to delete Dell Repository Manage again. After, I looked through the filesystem for anything left over after the uninstall. To my surprise, the database was not deleted! I found that C:\Users\\AppData\Local\RepositoryManager\ existed and it contained a database directory. I deleted the entire RepositoryManager directory and reinstalled the application. This time I could export an ISO!
If you remember, I said that I updated Dell Repository Manager on my Windows 8 Fusion VM. It was a major upgrade from 1.0 to 2.0 and it appears the database was either not upgraded correctly or contained incorrect data. Since I could not find this information anywhere online I though I would share and hopefully save someone else a lot of time.
© 2015, Steve Flanders. All rights reserved.