Several people have asked me what supplements I take, so I will discuss the topic of supplements in this post.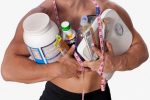 Questions
Let's start with some basic questions:
Do I take supplements? Yes.
Should you take supplements? It depends.
Are supplements dangerous? It depends.
Are all supplements the same? Absolutely not.
Does the quality of the supplement taken matter? Absolutely.
Let me dig in a little deeper on some of these questions.
Should You Take Supplements?
I am in no way a doctor, and at the end of the day, no one should tell you what to put in your body. Before taking any supplements, it is critical to understand what the supplement is, what it does, any side effects, and of course, consult your physician. If you are starting on your fitness journey, do not rush to start supplements. There are a lot of options on the market today, and there are many bad options.
Does the Quality of Supplement Taken Matter?
Absolutely. Let's use Omega 3 as an example. I am sure you have seen or heard a lot about fish oil or, more specifically, Omega 3. Omega 3 is taken for a variety of reasons, including to treat: anxiety, asthma, bipolar disease,  cancer, cardiac problems, as well as assist with weight loss and improve athletic ability.
Important: Omega 3 can cause blood thinning and higher doses should only be taken under supervision of a physician.
While Omega 3 can be beneficial, it is not the amount of fish oil or Omega 3 the supplement contains that is important. What is important is the amount of EPA and DHA in the Omega 3. For more information, see sources including:
Let's look at some of the differences between brands on the market today. Let's start with CVS Odorless Omega-3 Fish Oil 1000 mg: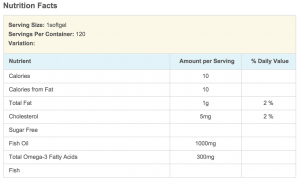 As you can see, while it has 1000 mg of fish oil, it has only 300 mg of Omega-3 Fatty Acid. In addition, it does not even state how much EPA and DHA it contains. Now, you might be saying I am picking on a store not known for high-quality alternatives. OK, let's look at Whole Foods Omega-3 from cold-water fish oil – natural lemon flavor: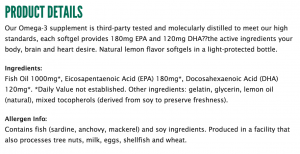 Again, 1000 mg of fish oil, but only 180 mg of EDA and 120 mg of DHA (300 mg of Omega-3 Fatty Acid). Contrast this with Nordic Naturals Complete Omega 3-6-9: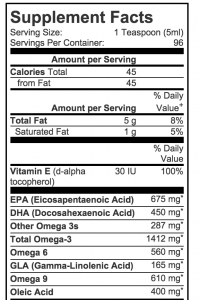 In 1 teaspoon, this supplement has 1412 mg of Omega 3 (not 1412 mg of fish oil) with 675 mg of EPA and 450 mg of DHA plus much more. Of course, this is just one example of one supplement; if you have ever walked through a supplement store, you can see the large variety of options available.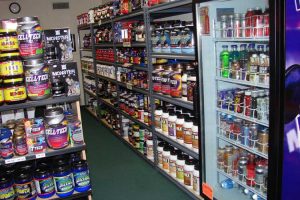 When considering supplements, you need to look at many aspects:
The amounts of each ingredient
The quality of each ingredient
Side effects of each ingredient
Fillers or preservative in the supplement and whether you are okay with them
Dietary concerns including dairy-free, gluten-free, and GMO-free
The cost of the product
What Supplements Do I Take?
There are three primary supplements that I consume:
Protein – typically daily on non-workout days and twice daily on workout days
Creatine – typically twice during workout days
Omega 3 – every day
For protein, I take SFH Pure once a day for non-workout days and SFH Recovery twice post-workout. SFH Recovery contains creatine, and I take two servings of Recovery — once immediately after the workout and another 1-2 hours after — to get the amount of creatine I want. In addition, I take Nordic Naturals Omega 3-6-9 once a day though likely going to up it to twice a day.
Summary
Supplements can be beneficial for various reasons, but I cannot stress this enough: do your research and talk with your physician before taking supplements. Also, know that you do not have to take supplements to get the results you want at the gym. It is more important that you eat a healthy diet and exercise regularly than take supplements.
If you take supplements, which do you take and why?
© 2015 – 2021, Steve Flanders. All rights reserved.