It is that time of the year again, the VMworld 2015 session voting is now open!!! Read on to learn some interesting statistics for this year as well as all the Log Insight sessions.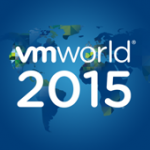 By the Numbers
1413 total sessions to choose from
171 sessions on vRealize products
17 include Log Insight
Now, let me focus on the Log Insight ones.
Breakout: Pure Log Insight
4518 Scaling out vRealize Log Insight in vCloud Air for Security Monitoring
4579 Data In-Sight! Experiences Running VMware's Private Cloud with Log Insight
5046 Log Insight Reference Architectures – 12 Things You Need To Know
5051 How Log Insight Keeps VMware IT Running
5068 vRealize Log Insight and Content Packs
5771 Milcobel: Further Experience and Best Practices with vRealize Log Insight
6058 Logging for Fun and Profit Using vRealize Log Insight
6067 Demystifying Log Analytics and Management Using vRealize Log Insight
Breakout: Log Insight + Others
4615 What's New and What's Ahead with vRealize Operations Insight?
4932 Improving Service Provider and Tenant Operations with VMware vRealize Operations and vRealize Log Insight
5050 How to Get the Biggest vROI with vRealize Operations Manager and Log Insight
5245 vRealize Operations Insight 6.1 – Intelligent Operations Management for vSphere 6.0 to Networking Devices, Apps, and Storage
5387 Talking Security's Language Using NSX, LogInsight and vRealize Tools
Panel
5049 Log Insight Dogfooding at VMware
5058 Log Insight Architecture: A Behind-the-Scenes Deep Dive
Meet the Experts
5064 Log Insight: Stump the Expert
Summary
As always, there are a lot of options to choose from this year. What are you most interested in hearing about? Be sure to vote! Oh and in case you did not hear, VMworld Registration is now open as well!
© 2015, Steve Flanders. All rights reserved.