When it comes to troubleshooting logs messages, collaboration is critical. As such, Log Insight has always allowed for queries to be shared via a URL. In Log Insight 3.0, this feature has been enhanced. Read on to learn more!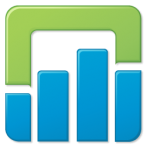 Background
Log Insight has always featured the ability to share queries. The functionality is available on the Interactive Analytics (IA) page to the right of the search button:



Upon selecting the link you are provided with a REALLY long URL that anyone can use to get back to the exact query that you were viewing — time range and all. While the URL was helpful and easily transferable to other Log Insight instances — simply replace the Log Insight FQDN — the URL was really long and did not paste well into chat, email or social media platforms:


URL Shortener
In Log Insight 3.0 the share query feature has been enhanced. Now when you select the option, you will see the long URL very briefly and then a shortened URL will be displayed:



This shortened URL is specific to the Log Insight instance you are on — it cannot be transferred — and the shortened URL is kept for 30 days since its last use before being deleted. An infinite number of shortened URLs are kept by Log Insight.
Use-cases
As mentioned in a few places within this post. The URL shortener feature makes it possible to easily share queries with other users without pasting a really long URL.
Summary
For Log Insight, it is all about usability. This small change dramatically improves the usability of the product. How frequently do you share queries?
© 2015, Steve Flanders. All rights reserved.