In the past, I have talked about my transition to Synology and I recently made the next step: migration from iTunes to DS Audio. In this post I would like to talk about the process and a few obstacles I had to overcome. Read on to learn more!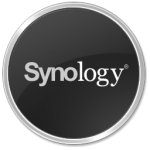 Background
Note: This information is based on DSM 5.x — I have not upgraded to 6.x yet.
The most important and challenging part was migrating the existing iTunes playlists over to DS Audio. Given the size and quantity of playlists it was not feasible to attempt to manually recreate them. Given how custom the playlists were it was also not possible to leverage the smart playlist feature of DS Audio. This meant I needed to figure out a migration plan. While I did not find a lot of information on the Synology site, a few quick Google search turned up the information I needed. The process seemed pretty straightforward.
The Process
Export the playlists from iTunes in M3U format

Edit the export to adjust the paths
The paths will likely start with something like:
/Users/Username/Music/iTunes/iTunes Media/Music/
You will need to change this to the path of DS Audio, which by default would be
../
Upload the modified export to DS Audio
By default, DS Audio will pick up new changes automatically within a few seconds (or longer if you uploaded/changed a lot of data), but you can edit the settings by going to Control Panel > System > Media Indexing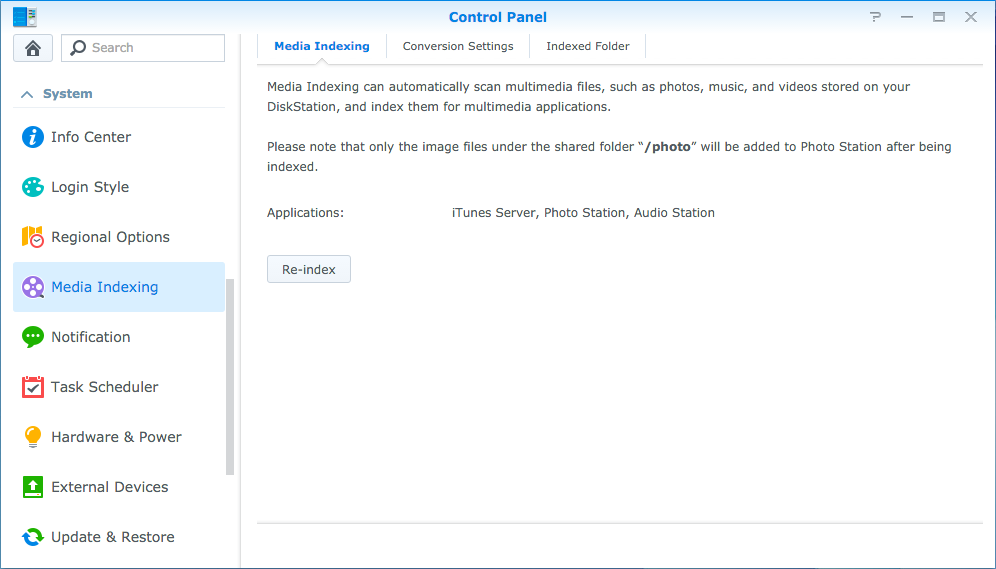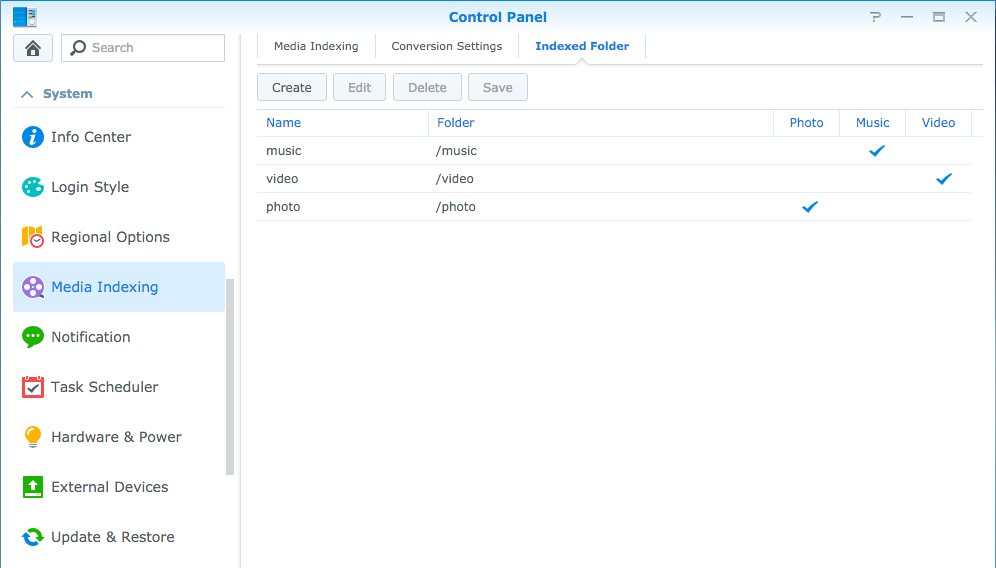 The Problem
When I did this and returned to my playlist I noticed something was wrong (notice the red X next to each song):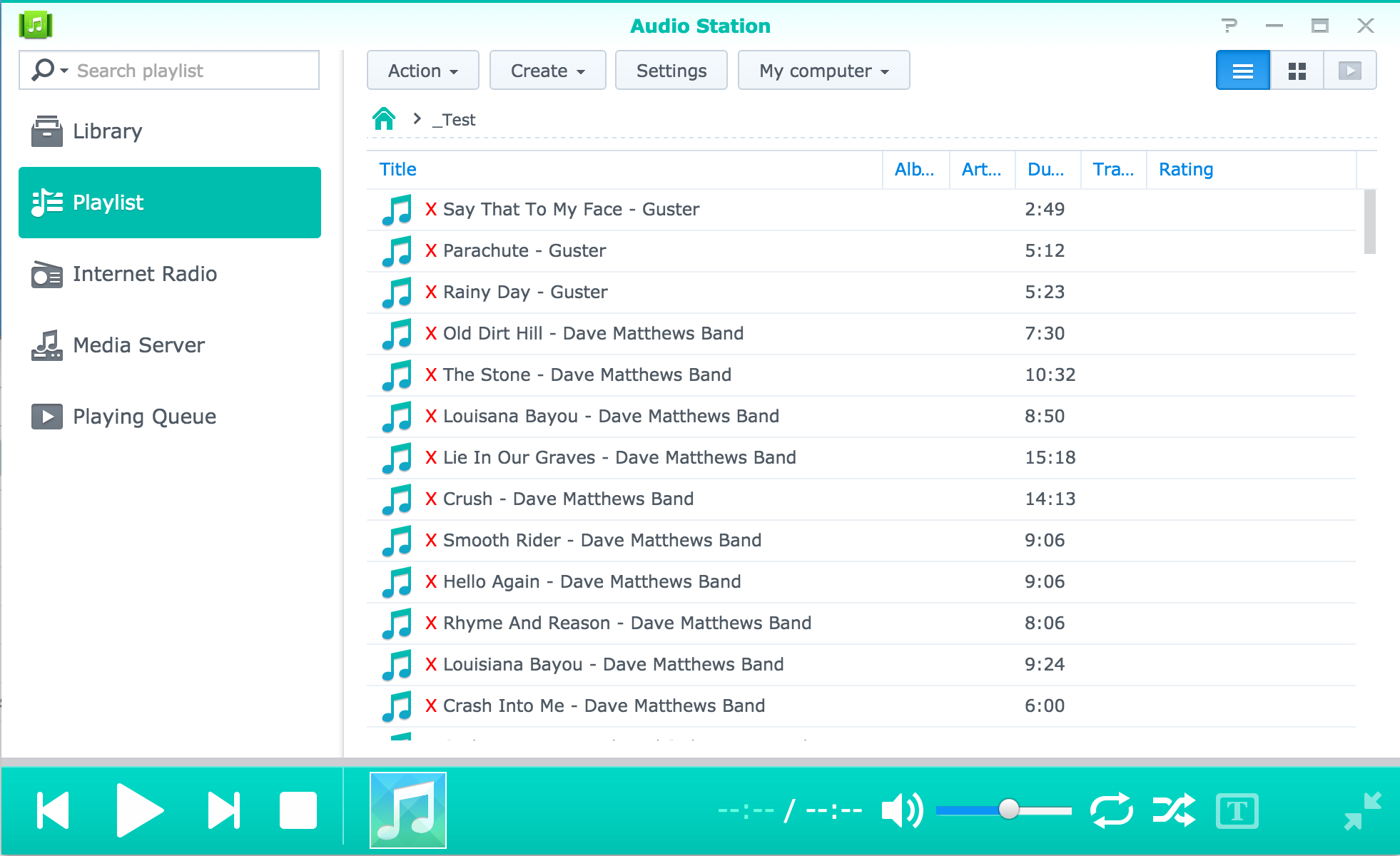 The Solution
A little more digging online and I learned Mac iTunes exports playlists with CR line breaks, and they're not recognized by audio station or ds audio. There are many ways to fix this. I did this on the command line:
cat file.m3u | tr '\r' '\n' > file.m3u
After this I could see my songs!
Other Problems
Once I solved the major issue, I did run into a couple other annoyances:
Some song paths were not correct so the find and replace trick did not work — I suspect this was due to problems on the iTunes library and not DS Audio. The resolution is to find all the songs that show an error in DS Audio and then go manually adjust the playlist M3U file.
UTF encoding in DS Audio matters! If it is not correct for any song then the song will not work in the playlist. My wife has some Spanish music and all of them were not working. The solution is to further adjust M3U exported from iTunes by running:

iconv -f UTF8-MAC -t UTF8 "file.m3u" > "file.m3u"
Summary
Migration to DS Audio was pretty easy and it seems to work well. The last question is will my wife like it enough to get off iTunes? Only time will tell!
© 2016, Steve Flanders. All rights reserved.