It is that time of the year again, VMworld 2016 catalog voting is now open! In this post I would like to take a look at the numbers this year as well as the voting changes and my submissions. Read on to learn more!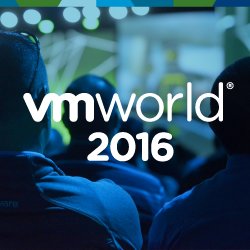 Numbers
Looking at the numbers I see:
1,575 submissions to choose from

1,361 breakout sessions <- not surprising
26 group discussions
21 meet the expert sessions <- strongly encourage these
119 panel discussions
48 quick talks <- new this year!

51 submissions containing "Log Insight", but only 14 listed under the vRealize Log Insight product <- confused
Changes
In addition to the numbers, there are a couple MAJOR changes to the voting this year:
Submission authors are NOT listed! This is very interesting because you now vote either based on title and description or by word of mouth. From what I have seen so far, many people are not happy with this change.
No more "technical", "advanced technical", … labeling of sessions. This is also interesting as most technical people I know would only attend the advanced technical sessions. This year a lot of additional filtering criteria is available, but only time will tell if the new format is well received.
My Submissions
So what sessions did I submit this year?
8133 Own vCenter? Log Insight is FREE!
8137 Log Insight (?ne+dle) to Value Deep Dive
8147 Log Insight: Meet the Experts
8151 vRealize Operations Manager and vRealize Log Insight: Better Together
You can vote for submissions here. Thanks for your consideration and I hope to see you at VMworld 2016!
© 2016, Steve Flanders. All rights reserved.