I realize I have not done a fitness update in a while. Read on to learn how the journey has been going!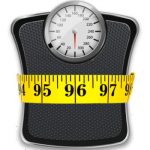 My last post was back in September when I was forced to give up CrossFit and switched to the Dukan diet to keep my weight under control. Since that time, I am happy to announce I am back to CrossFit and back to Paleo! I started back at CrossFit in January but did not have a regular schedule until February. The net result was that I was out of CrossFit for 7 months, and in that time, I put on 15 pounds.
Needless to say, getting back into CrossFit was not easy. My cardio was in rough shape, and my muscles were sore from lifting weights again. The worst part, though, was seeing how far I was from my PRs. The good news was my muscle memory made it pretty easy to get back into weight lifting, but my weakened muscles could not put up the weight they had previously. As a result of the backward progress, I did not feel motivated to go to the gym or improve. The solution to this problem was to set a schedule and adhere to it. Once I was at the gym, pushing myself was easy, and with a fixed schedule, I had no excuses.
At this point, I have been back to CrossFit for just over 3 months. In that time, I have dropped 8 pounds, and I have set a new PR on 3 lifts:
435 back squat (+10#)
265 clean (+10#)
255 bench press (+20#)
I may have set PRs in other lifts as well, but I am not sure as my records were lost 🙁 My cardio still needs some work, but I am beginning to feel motivated again. Unfortunately, I appear to have sustained a shoulder injury that is currently holding my back from overhead work and pull-ups. I hope it improves soon so I could get back into snatches.
© 2016 – 2021, Steve Flanders. All rights reserved.