It has been a while since I have done a fitness post, and I figured it would be best to provide an update from my last post. So how did I do?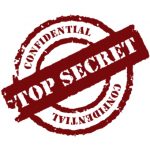 Why the lack of fitness posts?
First, let me answer why I have not been holding to my goal of two fitness posts a week. Over the last four months, my life has been stressful. While I will not bore you with all the details, I can easily state that the last four months have been the most stressful time in my life, and I have been swamped. As a result, two things gave way:
Fitness: I was forced to give up CrossFit temporarily due to life changes
Blogging: I was forced to stop blogging due to a lack of time
While things are still stressful now, I can finally get back to blogging, and I am just starting to get back into fitness. Long story short, I hope to be back to my regular schedule on blogging, however, the stressful time is far from over, so we will have to see if I can maintain the current schedule.
How did I do on my goal?
As you may recall, in my last post, I talked about my sugar addiction and set a rather aggressive goal for myself. I failed. It really is that simple. Given the stress in my life, the lack of CrossFit, and my complete lack of motivation, I failed, and my body shows the results. I have put on weight. How much? I honestly do not know. It kills me, yet the stress outweighs (literally) the desire to fix it. I am seeking comfort and finding it in food… again.
So what now?
I had started to run again, but more life changes have limited my ability to keep it up. As a result, I had to do something about my diet, and I am currently on Dukan. While Dukan would not be sustainable with CrossFit, it is perfect given my minimal workout schedule at this time, and I have lost some of the weight. Of course, the side effect is that I have also lost some of the muscle.
Summary
It is amazing what life changes can do to you. I am happy to say that I am better at controlling my diet, but I really need to get back to exercising. My short-term goal is to get back to running — especially before the winter — and hope to be back to CrossFit by the time winter makes running less than desirable. I will keep you posted!
© 2015 – 2021, Steve Flanders. All rights reserved.