Since I have covered how to upgrade and the upgrade improvements, you may now be wondering what you get with the Log Insight 3.0 release. One of the biggest improvements is query HA. Read on to learn more!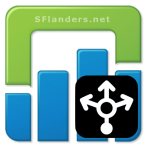 Background
With Log Insight 2.0, clustering was introduced and featured ingestion HA. The idea was that you could lose a node in the cluster — even the cluster master node — and ingestion would continue to function assuming you configured the external load balancer correctly. At the time, only the cluster master served the UI so if the cluster master was the node that went down then ingestion would continue to function however the UI and all queries — including user alerts — would not. In Log Insight 2.5, an integrated load balancer was introduced. This removed the need for an external load balancer and made load balancing administration easy.
Query HA
Log Insight 3.0 introduces query HA in addition to ingestion HA. If you are using the integrated load balancer and currently running Log Insight 2.5 then simply upgrading to 3.0 gives you query HA with no additional configuration needed! That is right, this amazing feature requires no configuration and is basically transparent to the user. How it works behind the scenes is more complex, but all you need to know is that you can lose any node — including the cluster master node — and the UI as well as all queries — yes user alerts as well — continue to function.
Important Notes
Just like with previous versions of Log Insight, if you lose a node then you lose the data on that node meaning you may not receive all results for a particular query. Of course, Log Insight warns you when this occurs.
To date, Log Insight has provided N+1 redundancy. While Log Insight 3.0 changed this a bit, for up to 9-node clusters N+1 redundancy remains — for 10-12 node clusters the redundancy goes up to N+3.
Given that any node could serve the UI, when generating a support bundle logs for all nodes is now required — the Cluster page has a support bundle link that handles this for you automatically.
If the cluster master node is down then the Cluster page under the Administration section will not work — queries continue to work and the rest of the UI is operational.
Use of an external load balancer is no longer supported — move to the integrated load balancer
Summary
Query HA provides the missing link for cluster-wide HA within Log Insight. Just by upgrading to Log Insight 3.0 you get this feature — no additional configuration required. Be sure to use an integrated load balancer with Log Insight 3.0.
© 2015, Steve Flanders. All rights reserved.